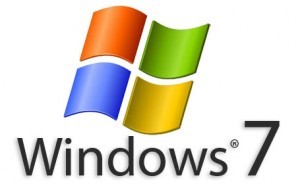 In a continuing effort to meet emerging threats, Air Force officials initiated the service-wide upgrade of operating systems to Windows 7 Oct. 29.  "This upgrade keeps with life cycle management best practices for information technology systems," said Col. Mark Ware, 24th Air Force director of operations. "The Air Force's upgrade from remaining Windows XP and those using Vista enhances the security of the Air Force information networks, reduces the manpower requirements for desktop administration, and lowers overall software licensing costs."
Programmers with 24th Air Force and its operational arm, the 624th Operations Center, have been testing and evaluating the upgrade on a small sample of the Air Force network since mid-August, providing assessments back to Air Force leaders regarding the readiness of the service to accept the upgrade. The Air Force-wide implementation which started Oct. 29 will continue to standing systems, with the goal of completing the upgrade across the service by December 2011.
"We ensure systematic, monitored procedures are used to conduct all cyberspace upgrades," said Col. Victor Diaz, the 624th OC commander. "We want to ensure that the process is as operationally non-interruption as possible, and we provide support to each base as they conduct the upgrade on their systems."
For those average users currently using Vista, which is a majority of the Air Force population Colonel Diaz said, the upgrade will be nearly transparent. The biggest changes will be seen by those changing from Windows XP.
"The Integrated Network Operations and Security Centers, Enterprise Support Desk, and the base-level communications squadrons will be ready to answer questions about the change over," said Lt. Col. Todd Glanzer, 24th Air Force director of communications. "The change from Vista to Windows 7 will not be very drastic, but for those moving from the XP systems, we anticipate a need for a higher level of support, due to the big differences in the software."
The immediate piece of the upgrade initiation is the acquisition of new equipment.
"With the implementation of Standard Desktop Configuration 3.1, newly purchased equipment must be able to support the Windows 7 operating system, and that equipment will have Windows 7 loaded upon delivery to the customer," Colonel Ware said.