SpaceX's Crew Dragon spaceship passed critical NASA safety review on Friday May 22nd and is cleared to fly two Nasa astronauts to orbit. SpaceX will launch Falcon 9 Rocket from Cape Canaveral, Florida, at 4:33 p.m. Eastern Time on Wednesday, May 27th on an estimated 110-day mission called Demo-2.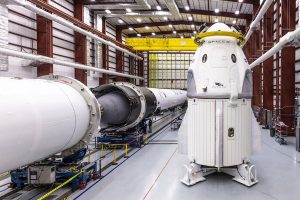 Bob Behnken and Doug Hurley completed mission rehearsal and review on May 23rd, 2020 in preparation for NASA's SpaceX mission to the orbiting International Space Station (ISS). They have been working with SpaceX's Crew Dragon for five years, gaining valuable experience and insights.
NASA stated they expect a successful mission and safe return after docking with the International Space Station.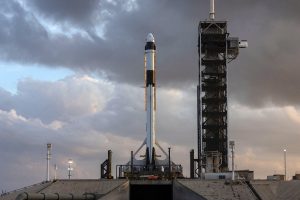 SpaceX and NASA have designed and built the seven-seat Crew Dragon capsule over a decade for integration and launch on aboard Falcon 9 Rocket, the first orbital rocket capable of reflight with a total of 83 launches, 44 landings and 31 reflown rockets. The two-stage Falcon 9 is capable of reliable and safe transport of humans and cargo into Earth orbit and beyond deep space. Reusability of expensive rocket components decreases the overall cost of space missions. The Falcon 9 Rocket utilizes nine Merlin engines.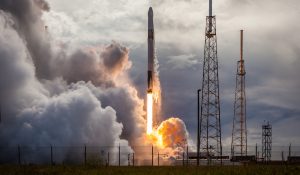 NASA hopes to launch Americans from US soil for the first time since July 2011, following retirement of the Space Shuttle program. The crew of two NASA astronauts will anchor with the ISS and reside for 110 days before safely returning to Earth aboard the Dragon Crew spaceship. Commercial Crew Program for NASA stated they have ruled out all possible risks and are positive of error free mission. Dragon and Falcon 9 Rocket are currently parked at 39A Kennedy Space Center's Launch Complex.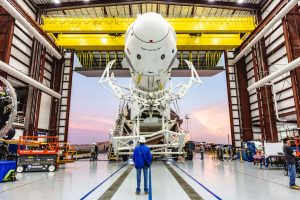 NASA said Crew Dragon is on its way to earning a certification of approval to fly astronauts and civilians after Demo-2.
SpaceX latest Falcon 9 rocket has generated measurements from previous launches that are fed into simulations providing feedback for subsequent missions. SpaceX completed full test flight and safety checks of its Crew Dragon spaceship, and 20 flights of Cargo Dragon (without crew), evolving into a safer vehicle following each launch mission.