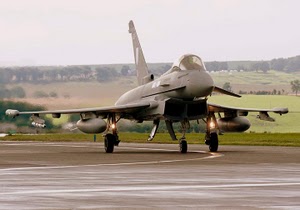 The Medium Multi-Role Combat Aircraft (MMRCA) Competition,  commonly known as the MMRCA Tender that involves six contenders bidding for the deal, will be showcasing their full flight display at Aero India 2011. The MMRCA deal is an ongoing competition to supply the Indian Air Force with 126 Multi-Role Combat Aircraft in order to modernize and expand the Indian Air Force. The Defence Ministry has allocated INR 42,000 crore (US$9.11 billion) for the purchase of these aircraft's.
There are six companies that have been approached for this multi billion dollar contract , which is the single largest defence deal ever for India. India aims to procure 18 aircraft's in flyaway condition and produce 106 locally under license through technology transfer. These Six major aircraft's are Lockheed Martin's F-16IN Super Viper and Boeing's F/A-18E/F Super Hornet from the United States, Russia's Mikoyan MiG-35, France's Dassault Rafale, Sweden's Saab Gripen and the EADS Eurofighter Typhoon. Each company is expected to bring along  at least two competing aircraft's as well as flight simulators for display.
Aero India-2011, which will be held in the southern city of Bangalore on February 11th to 15th, would attract a record number of leading manufacturers, vendors and suppliers from 63 countries. About 675 exhibitors are also expected to participate in the biennial show to be held at Yelahanka air base, making it the biggest edition of the event so far. Around 100 types of civilian and military aircraft's would be on display compared with 67 in 2009.
The civil and military aviation manufacturers from 30 countries – including the US, Britain, Russia, France, Germany, Italy, Israel, Belgium, Brazil, Spain, Ukraine and the Netherlands – will participate in the show. It is highly expected that these Six aircraft companies will display their advanced aviation capabilities to win the MMRCA tender which is slated to finalize in July this year.
India's premier military research institution, the Defence Research and Development Organization (DRDO), and the Aeronautical Development Agency(ADA) would also be present at this event. The indigenous supersonic light combat aircraft (LCA)and light combat helicopter (LCH) from India would be also be on display. Since its inception in 1993, Aero India has grown in scope and has become one of the most sought after air-fairs in Asia. Lets hope that India gets to see the best of these aircraft's at Aero India 2011 which will also help them decide the best aircraft for MMRCA deal.