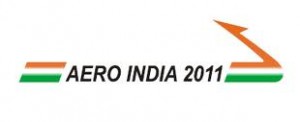 Defence aviation will be closely following all the events unfolding at the upcoming  Aero India 2011. News  relating to all the aircraft's participating in the air show and all the latest happenings will be covered in the next few days. We also will be following Aero India 2011 on facebook ,twitter,linked in etc. Our official web page for Aero India is https://defenceaviation.com/aero-india-2011. We will be posting all the news and numerous  photographs of the aircraft's that are going to participate in the Air Show. We will be covering  the latest happenings and will  provide you with all updates related to Aero India 2011.
Aero India 2011 will  see some of the latest fighter planes, including Eurofighter Typhoon, Sweden's Gripen, the French Dassault Rafael , Boeing's F-16 Super Viper and Lockheed Martin's F-18 Super Hornet,  besides unmanned aerial vehicles and helicopters. India will display its indigenously built supersonic light combat aircraft and light combat helicopter, which will be on the display for the first time. Apart from the daily displays by IAF's Surya Kiran aerobatic team and Sarang helicopter display team, a major attraction at Aero India 2011, will be the debut by Flying Bulls Aerobatics Team at the air show. The Czech Flying Bulls Aerobatics Team, will be performing at the Aero India 2011 with their fleet of four Zlin 50 LXes. The Flying Bulls' 17-minute performance will include the box formation and the mirror flight.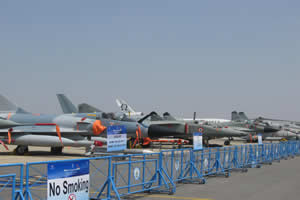 Aero India 2011 will also feature 350 official business delegations from countries such as the US, Germany and Italy visiting the event with about 1.75 lakh visitors. Among the countries that will participate are Afghanistan, Israel, the Maldives, Mongolia, Uzbekistan and Vietnam. All contenders are trying hard to woo the Indian defence players as the big deals which await clearance include an order for 126 combat jets (MMRCA deal) 11 billion dollars, six mid-air refuelling tankers for two billion dollars, 197 utility helicopters for 750 million dollars, 22 attack choppers for 600 million dollars and a fleet of trainer aircraft for the Indian Air Force. The USA is leading the list with 250 companies participating in Aero India, Germany-35, Italy-10, and 35 from remaining countries.
Aero India 2011 will also witness the largest US participation till date. Top advanced aircraft's like F-16 Fighting Falcon, F/A-18 Super Hornet, C-17 Globemaster III, C-130J Hercules (recently procured by India) and KC-135 Stratotanker will be on display and participate in numerous flight demonstrations. Russia will exhibit over 80 types of weaponry and will be represented by 35 companies at the upcoming Aero India 2011 air show. Russia will be represented by 35 companies, including MiG , Sukhoi, Almaz-Antei and Engineering Design Bureau.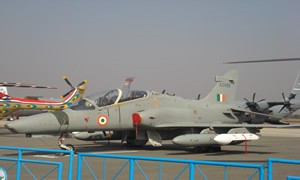 Russia will traditionally promote  Su-35 fighter jets, the Yak-130 combat trainer, two versions of Il-76MD transport plane , the Il-78MK aerial tanker and MiG-29K and MiG-29KUB naval fighters. The Be-200 amphibious aircraft will most likely be one of the top attractions of the Russian exhibit as its popularity with foreign customers steadily grows. Rosoboronexport and Russian helicopters will show the Mi-28NE attack helicopter, the light multirole Ka-226T and the heavy transport Mi-26.
About 675 exhibitors are also expected to participate in the biennial show to be held at Yelahanka air base, making it the biggest edition of the event so far. Around 100 types of civilian and military aircraft's would be on display compared with 67 in 2009. This year's air show will outnumber all previous figures in terms of participating countries, companies, space and business, with a 70 percent increase in gross exhibition area to 75,000 square metres from 44,000 square metres in 2009.