We are LIVE from Aero India 2017 at Bengaluru, India. In this episode, I discuss on the Indian Unmanned Aerial Vehicle Industry with David Willems of UMS Skeldar.
You can stream using the player above or download the mp3 to your computer or handheld devices. Download this episode (right click and save)
Memorandum of Understanding signed between 3F Advanced Systems and UMS SKELDAR in lead up to Aero India; SKELDAR V-200 to complete first live demonstration at flagship air show in India
Aero India, Stand Number: Hall C1.4-1.5
The official partnership between 3F Advanced Systems, a subsidiary of $750mil 3F Group India, and UMS SKELDAR, the joint venture between Saab and UMS Aero, is the first collaboration of its kind in the subcontinent and will be the launch of the company's 'Make in India' technological development programme. Alongside this, which will be showcased at this year's Aero India, the event will also see the first live air show demonstration of the NATO-compliant, Saab technology powered, SKELDAR V-200.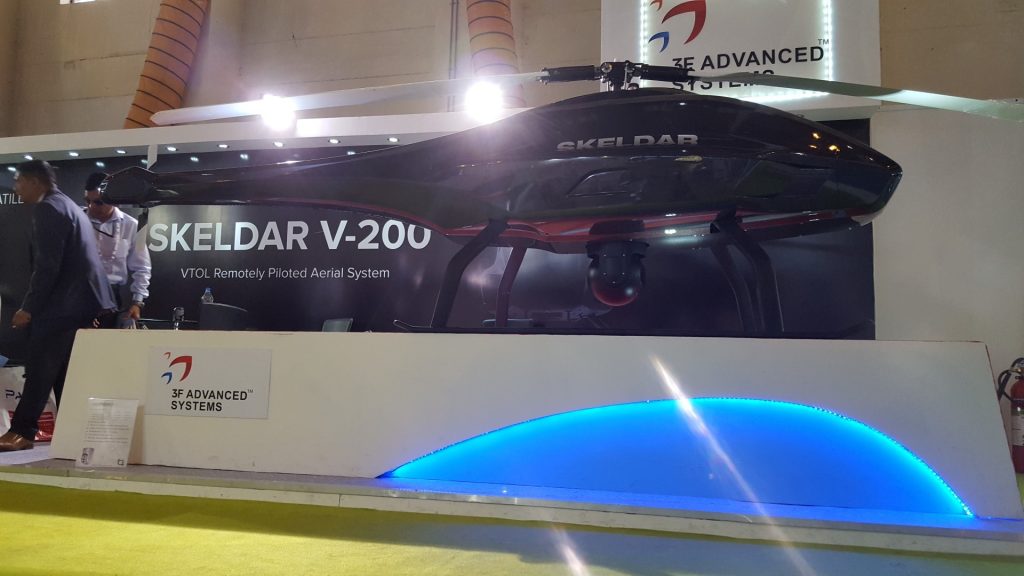 In its 11th year, Aero India 2017 comes at a time when India and the subcontinent are experiencing exponential growth due to a rapidly growing economy, increasing defence preparedness challenges and the opening up of defence production to the private sector. As part of this, the requirement for UAVs is on the rise as both the military and wider civilian sectors begin to understand the benefits they can bring. Through the new exclusive partnership with 3F Advanced Systems, UMS SKELDAR – Europe's only provider of both Rotary and Fixed Wing unmanned aerial vehicle (UAV) platforms – will be showcasing the capabilities of its unique SKELDAR V-200 via both a first air show live demonstration in the region and an opportunity to have a briefing with senior executives on the 3F Advanced Systems stand.
Jakob Baumann, former two-star general in the Swiss military and CEO and Delegate of the Board at UMS SKELDAR, explains: "Our unique partnership with 3F Advanced Systems cements our business model of forming strategic relationships with key stakeholders across the world. The SKELDAR V-200, which is powered by proven Saab technology, is a truly unmatched and versatile platform as demonstrated within such deployments as the Meteoro counter piracy patrols in the Internationally Recommended Transit Corridor, meaning it is becoming the go to UAV for intelligence gathering. This will be demonstrated at Aero India as part of our wider strategic technological development programme."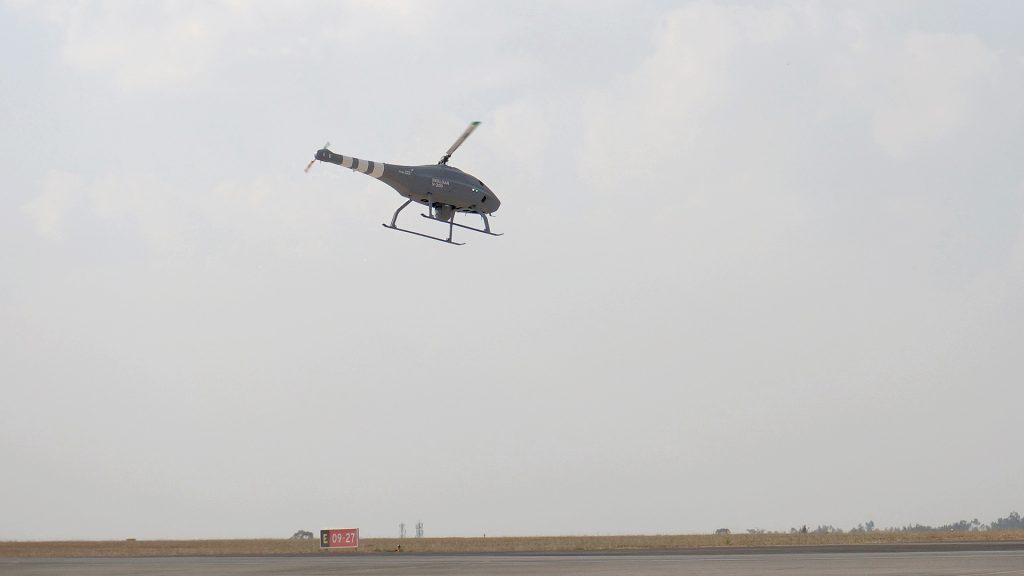 Ashiis Goenka, Managing Director of 3F Advanced Systems, and member of the 3F board adds: "The applications for UAVs are increasing rapidly among India's armed forces, central and state police forces as well as among private sector organisations, which are all beginning to realise the immense utility and efficacy of UAVs. As part of the country's Make in India programme, we have a strategic requirement to provide this expanding marketplace with a best in class range of UAV platforms that can not only gather the required intelligence quickly and efficiently, but also be a cost-effective alternative to the manned aircraft and crews currently used. This is what we have gained thanks to the partnership with UMS SKELDAR."
The SKELDAR V-200 is unique in the Virtual Take-off and Landing (VTOL) space due to its double payload capacity and ability to run on heavy fuel, making it the ideal platform for maritime and naval operations as well as military and civilian activities. Flexible and highly versatile, the system is multi-role meaning it can perform a wide range of applications including reconnaissance, identification, target acquisition and electronic warfare. Additionally, the SKELDAR V-200 is deployable with a number of Commercial Off The Shelf (COTS) high resolution EO/IR, SAR and EW sensors.
For further information about UMS SKELDAR and its SKELDAR V-200, please visit http://umsskeldar.aero/.
For further information about 3F Advanced Systems, click on www.3f-as.com