Prime Minister of India, a jet setter Narendra Modi will soon get his very own, state-of-the-art Air Force One aircraft, the Air India One. The advanced Boeing 777-300 ER flying fortress aircraft, made of special radar absorbing metal alloys and fitted with the latest in technology is akin to US President Barack Obama's Boeing 747-200 Air Force one, and is even capable of dodging missiles and will be maintained by the Indian Air Force. The Indian Prime Minister was previously traveling in an aging Boeing 747-200 and has made as many as forty foreign visits in it since the two years he's been in office.
Defence Minister Manohar Parrikar has stated that he is likely to finalize the deal to procure two brand new Boeing 777-300 ERs in the upcoming Defence Acquisition Council meeting for the safe and comfortable travel of top Indian dignitaries and officials. With PM Modi being on the radar of various terror groups around the world, the new VVIP Air India One will be equipped with plush interiors and fitted with high-tech security modules. It will have air-to-air refuelling facilities and can launch pre-emptive retaliations in case of an air attack.
A panel of eight, highly experienced pilots will be on call 24×7 to fly VVIPs across the globe, along with a crew that has been specially trained for these flights. All flights will include a posse of security personnel seated at the rear of the aircraft. Air India One will include a bedroom, conference room and a multitude of communication equipment such as satellite phone, fax, broadband, radio, telecom, internet and 19 television sets to make this aircraft a veritable executive office in the sky. The aircraft will undergo a mandatory pre-flight scrutiny by Special Protection Group Commandos to check for sabotage and secure every corner of the cabin. Every panel, switch and lever will be examined in detail with swab tests being conducted. Even the fuel and water will be scanned before being filled.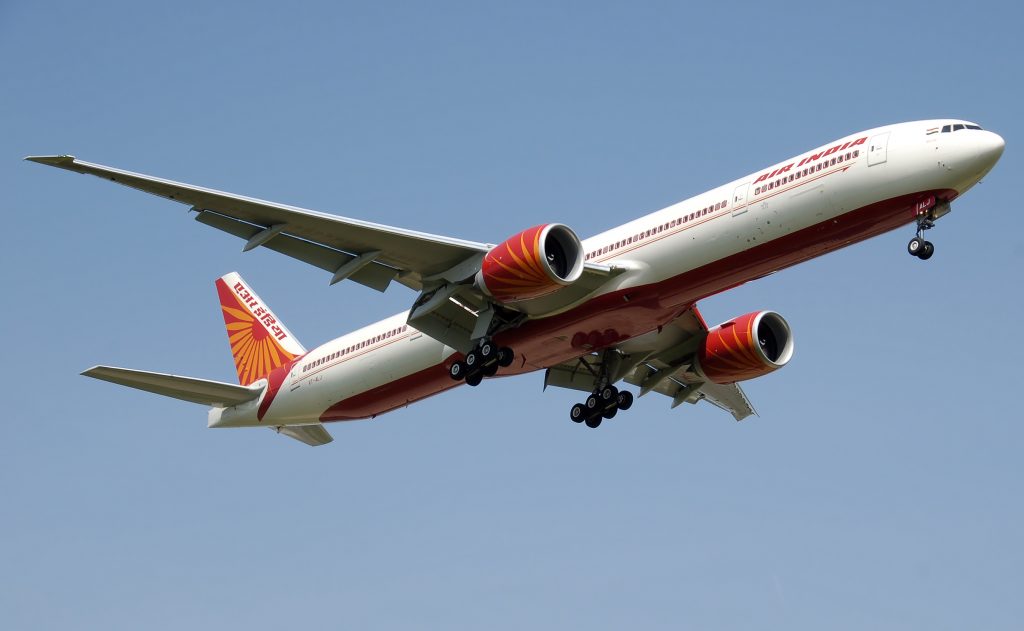 The Special Protection Group will be tasked with PM Modi's security while the flight will be monitored from New Delhi's Air Force Station in Palam. Air India one will be divided into three sections with Ministers and other senior officials seated in the first class, followed by a bedroom, conference room with satellite phone, first class seating with a special lounge for six people, 34 business class seats for media personnel and a fully equipped rest room. Guests will be served with gourmet meals prepared to their personal choices. Towards the rear of the aircraft, the security and support staff ensure that Air India One will be kept well guarded. A doctor and emergency medical equipment will also be on board in case of an in-flight emergency.
In order to keep the plane secure at all times, Air India One will be equipped with radar warning receivers, aircraft anti-missile flares, missile approach warning systems, intruder detection systems and an automatic external defibrillator. The intruder detection system will inspect all network activity and alert the command control of any suspicious patterns that may indicate a hack from an external source. The highly complex aircraft avionics will include around 238 miles of wiring covered with heavy shielding to protect the crucial and sensitive electronics from the electromagnetic pulse that is associated with a nuclear blast.
When Air India One identifies an aerial missile attack, it sound a warning in the cockpit just like a fighter aircraft, and allow the pilot to take defensive manoeuvres to evade the attack. High-temperature flares can be ejected from the aircraft that will provide decoys for any heat-seeking missiles that have locked on to target the aircraft. The aircraft can also withstand grenade and rocket attacks while dodging and jamming enemy radar.
A panel of top ministers from defence, finance, aviation, external affairs and the Special Protection Group will convene to address whether the aircraft will have two or four engines (there is a significant price difference between the two) and also if Air India or the Indian Air Force will operate and maintain the aircraft. The final decision will rest in the hands of the top Government officials. However, given the long distance requirements of Indian officials, the choice for the new aircraft will be limited to options from Boeing and Airbus.