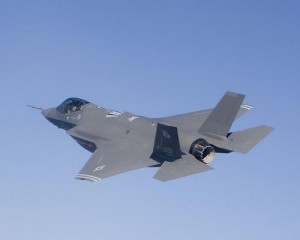 Northrop Grumman Corporation has started the production of the first international F-35 Joint Strike Fighter. An short take off and vertical landing variant for the United Kingdom designated BK-1. Northrop Grumman Corporation began the production by producing the center fuselage which is the core structure around which F-35 is built on. The company started assembling Bk-1 center fuselage three days before the date indicated by the program's schedule.
F-35 program is led by Lockheed Martin, Northrop Grumman is a founding member and the program is scheduled to produce 138 F-35s for the United Kingdom.
Intial stage of assembly is done in Palmdale California and the final stage will be performed by Lockheed Martin in Fort Worth, Texas. The F-35 Lightning II program expects to build more than 3,100 aircraft.