Turkey has started testing the Russian-made S-400 air defense systems purchased from Moscow, despite threats of sanctions from the United States.
As seen in the picture, American made F-16 was used for testing and calibration of a 91N6E surveillance & acquisition radar and a 96L6E air search & acquisition radar (mounted on an 40V6M mast) on an S-400 battery.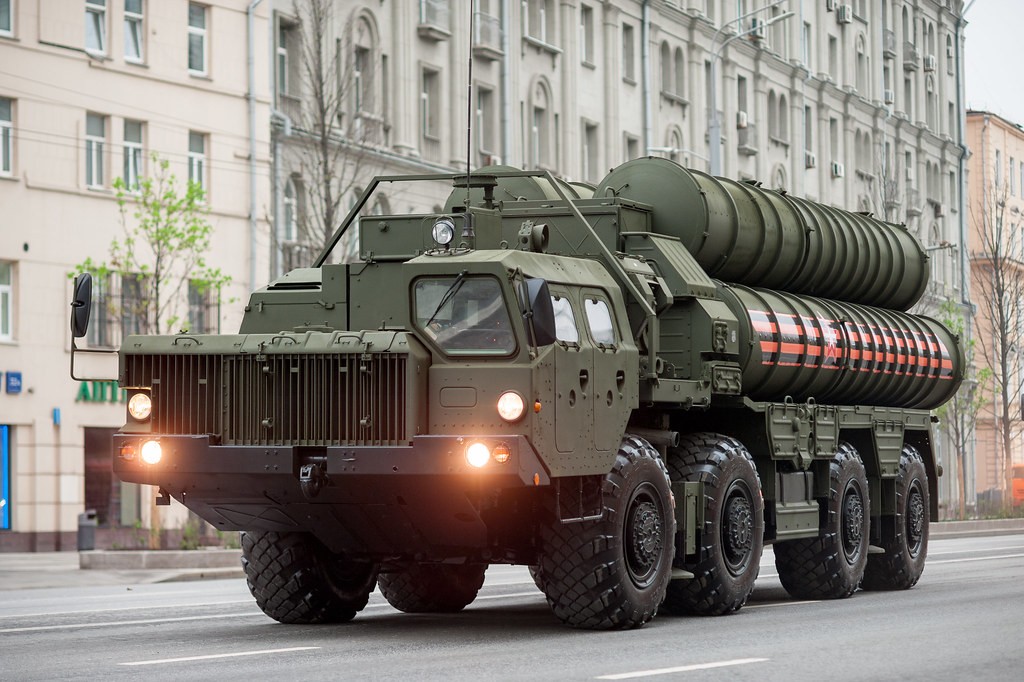 Turkey has activated at least one battery of S-400, and did so against the wishes (and warnings/threats) of Washington. The S-400s test was conducted at an airbase on the outskirts of Ankara.
Turkey took delivery of two Russian S-400 batteries this year, dismissing warnings from the United States that they pose a threat to NATO security.
As a result, Washington suspended Turkish participation in the multinational F-35 fighter jet program.
US legislators have warned of sanctions if Turkey activates the system.
The S-400 Triumf is an anti-aircraft weapon system developed in the 1990s by Russia's Almaz Central Design Bureau as an upgrade of the S-300 family. It has been in service with the Russian Armed Forces since 2007.
In 2017 the S-400 was described by The Economist as "one of the best air-defence systems currently made". According to Siemon Wezeman Senior Researcher of SIPRI the S-400 "is among the most advanced air defence systems available".
Has Turkey finally crossed the line with NATO? Let us know in the comment section below.