Amid increasing tensions between Ankara and Washington, the US President Donald Trump has signed the policy which will prevent the F-35 Sale to Turkey.  The Turkish Air Force has ordered 30 units, with 2 units already delivered and has planned to induct 120 units in total.
Legal proviso added to stop the F-35 sale to Turkey
A proviso has been added in the defence bill by the U.S. Senate for the year 2019 that looks to obstruct the sale of F-35 Stealth Fighters to Turkey. The addition of this provision was in response to Turkey's acquisition of the Russian S-400 SAMs and arresting of an American, but the good news is that it won't become effective before the Turkish Air Force takes a few of these stealthy planes.
Furthermore, this additional stipulation would hinder the Pentagon from utilizing any of its assets to empower the exchange of F-35s, or any related specialized information or administrations, to Turkey, except if Congress gets affirmations that specific requests are met by the country. The demands incorporate keeping secret data about their stealth technology away from Russians and acquittal of Andrew Brunson, an American pastor, who is presently serving the trial in Turkey's court on the charges of destabilizing the Turkish government.
The Vote that leads to prevent the F-35 Sale to Turkey
As a result of the legal provisions, the US Senators voted 85 to 10 to deny the arrangement focusing on Turkey's support in the F-35 program into the 2019 National Defense Authorization Act (NDAA) on June 18, 2018. It is to be noted that Turkey has been one of the six noteworthy accomplice countries in the Joint Strike Fighter venture since 2002. Presently the nation is in-charge of manufacturing specific parts of the numerous aircraft and provides administrative services to different administrators in Europe and has ordered approximately more than 100 aircraft, proving to be the greatest and renowned clients across the world.
Turkey and United States have been attempting to settle this issue, however, have remained to a great extent at an impasse over the central issue, which is Turkey's choice in 2017 to purchase Russian S-400 surface-to-air missiles. This response forced Americans to prevent the F-35 sales to the nation.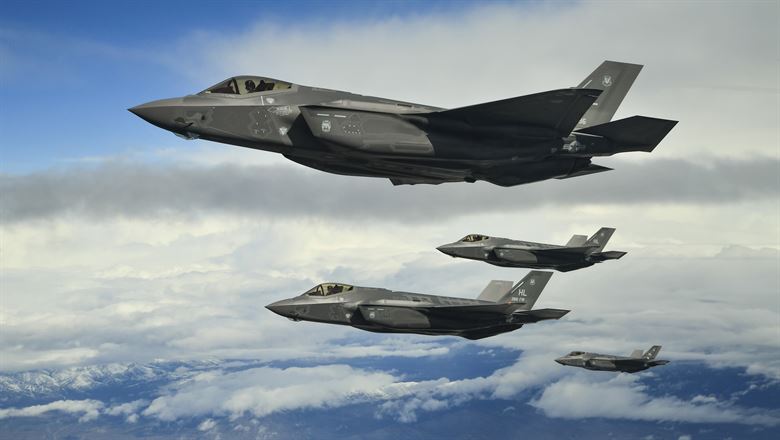 Impact on Turkey if the F-35 deal falls out
The situation is really worrying for Turkey if this deals really rolls out after talks among both the nations. The problem is that Turkey's F-35s will be dependent on different levels of U.S. military technology and subject to its different standards and limitation. Hindering the Pentagon from spending any cash to empower Turkish Joint Strike Fighter activities could adequately ground the planes there inconclusively.
If the United States hinders access to Turkey utilizing its critical cloud-based software, the sale of the F-35 jets will be useless. This technology is known as the Autonomic Logistics Information System (ALIS) which can confine the nation's capacity to utilize the planes much further. As a result, it prevents the Turkish F-35 Jets from the likelihood of accepting any future programming updates and other critical mission information, required for any type of urgent mission.
In these situations, there is a possibility that Turkey could rapidly look to exchange its F-35s to a base without anyone else domain, however it would at present be dependent on ALIS, which fills in as the stacking point for information parcels with flight courses and various mission data before any flight, to have any kind of genuine battle ability. Israel has possessed the capacity to anchor the rights from Lockheed Martin to control the product suite and generally work its planes free from the cloud-based framework. On the other hand, Turkey does not possess that technology to combat in these types of situations. So ultimately, the situation is at peak for the nation if the deal really rolls out.
The conventional rumour is that the Secretary of Defense James Mattis said that regardless of whether they physically take a conveyance of any F-35s, those planes will never end up operational. Assuming genuine, this would in all likelihood be a reference to limitations on Turkey's entrance to ALIS and other essential assistance.
Accordingly, regardless of whether Turkey could discover a path around ALIS, its planes would be probably not going to stay airworthy for long without access to U.S.- based supply chains and sustainment administrations.
Obviously, regardless of whether Turkey was not able to work the planes, there could at present be huge security dangers. In the event that Turkish specialists chose that relations with the United States and its other NATO partners will not settle amicably, there is the likelihood that they could turn any F-35s in their ownership and any foreign forces can take the jets for examination and may take undue advantage of the technology. Up until this point, authorities in Ankara have not undermined or shown interest over such an extraordinary strategy.
Alternatives for Turkey if the F-35 sale does not go through
There have likewise been unverified reports that Turkish authorities have asked about working with the Russians on their Su-57 fifth-generation stealth fighter. Turkey could likewise look for the Kremlin's help with its own particular indigenous TFX stealth warrior jets to solve this situation.
Both of those choices would set Turkey back a long time from obtaining an armada of cutting-edge fighter aircraft and it's not clear in the event that they could ever pick either course. The lawful, budgetary, and strategic intricacies from such a choice would probably be difficult and take a long time to settle down.
Be that as it may, the two nations appear to be a long way from achieving a determination on the undeniably multi-faceted question. What's more, however, Turkey looks set to get its first F-35s as planned, it will most likely be unable to take full advantage of its abilities in the near future, at any stretch of the imagination, if US assistance is not undertaken by them. It will particularly affect pilots in the nearby future.
What do you think? What should Turkey do to solve this situation? Let us know in the comment section below.