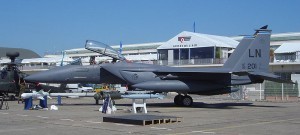 Saudi Arabia one of the closest allies of the United States in the Middle East, is on its way to sign large arm deals with the United States. This deal would strengthen Saudi Arabia's defense system. In fact Saudi Arabia is focused on buying more F-15 from the US.
In 2010 US agreed to sell 84 of the newest model of the F-15 jets together with dozens of Black-Hawk helicopters. This deal also included fixing up many of its older F-15s. Saudi Arabia leaving Iran & Israel behind, has the 3rd largest air force in the Middle East. The deal was made to boost the power as well as sophistication of its air force. However, Saudi's last most important purchase of US weapons was in 1992, when it signed a deal of 72 F-15s, a transaction valued about $9 billion.
Since January 2007, Saudi Arabia was the biggest purchaser of US arms, though all through the ending of 2010 with signed contracts costing $13.8 billion, followed by $10.4 billion deal from the United Arab Emirates.
The recent arms deal deliveries would suppose to engage about 5 years to complete, expanding the production line of F-15 towards the ending of this decade. The first tailored F-15s of Saudi Arabia are supposed to enter patch up in mid-to-late 2014.
The arm package of Saudi Arabia was in controversy when it was sent to congress in 2010. The members of Congress wrote to the administration to raise worry about the sale. In fact the negotiation of this deal was also slowed due to the Arab Spring political disturbance in Middle East. Later the package got cleared by Congress and since separate deals has been signed. The separate deals were made to provide an initial 36 of 70 planned Apache AH-64D Longbow attack helicopters to Saudi Arabia.
The arm deals between these two nations (US and Saudi) is supposed to reinforce the strongest and continuing relationship between the US and Saudi Arabia.