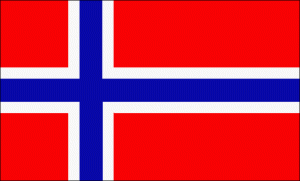 The Norwegian parliament unanimously approved the funding of four Lockheed Martin F-35 Lightning II training jets to begin fulfilling Norway's future air-combat capability requirements.  These 5th Generation fighters will bridge the gap between Norway's aging F-16s currently in service, and due to be phased out by 2023. The jets will be delivered to a U.S.-based international training center in 2016.
"We're very pleased with the announcement and are committed to supporting the Norwegian government in moving forward with the F-35," said Tom Burbage, Lockheed Martin executive vice president and general manager of F-35 Program Integration. "The Lightning II will help ensure Norway's national security, and also brings substantial opportunities for Norwegian industry."
The F-35 is a 5th Generation multi-role, stealth fighter developed and funded by nine partner countries, including Norway. It is designed to excel in both air-to-air and air-to-ground operations and features the most comprehensive and powerful avionics of any fighter ever produced. Norway plans to acquire 48 F-35s, and the first jets would be delivered to Norway in 2016.
Three F-35 variants derived from a common design, developed together and using the same sustainment infrastructure worldwide, will replace at least 13 types of aircraft for 11 nations initially. Lockheed Martin is developing the F-35 with its principal industrial partners, Northrop Grumman, BAE Systems and Pratt & Whitney.
Headquartered in Bethesda, Md., Lockheed Martin is a global security company that employs about 126,000 people worldwide and is principally engaged in the research, design, development, manufacture, integration and sustainment of advanced technology systems, products and services. The Corporation's 2010 sales from continuing operations were $45.8 billion.