Mitsubishi Heavy Industries, Ltd. successfully completed the maiden flight of an advanced technology stealth jet "X-2" previously known as Mitsubishi ATD-X ShinShin on April 22, 2016. The fighter took to the skies as Japan joins a select group of world military powers, that include the United States, Russia and China, capable of producing a manned radar- dodging jet plane. The inaugural flight had previously been postponed due to bad weather conditions and malfunctions of parts used in its emergency escape system. Last November, Japan had another landmark event when it successfully made a maiden flight in their first domestically produced passenger jet, also developed by Mitsubishi Heavy Industries.
The X-2, also known as "Shinshin" ("Spirit of the Heart"), took off from Nagoya Airport and performed a series of trials to test basic manoeuvres as dozens of aviation enthusiasts at the event cheered on and watched the plane climb, descend and circle above. The single-pilot prototype X-2, painted in the red and white colors of Japan, was flanked by two Japanese military fighters that were collecting flight data. It landed at Japan Air Self-Defense Force's Gifu Air Base with "no particular problems" as quoted by a defence ministry official.
After completing the 25-minute maiden flight, the pilot, from Mitsubishi Heavy Industries described the flight experience as "extremely stable". "Control of the aircraft went exactly as in our simulated training sessions," he said, "and after piloting the aircraft I'm 100% positive the X-2 is magnificent and will meet the Ministry of Defense's requirements." The X-2 prototype stealth aircraft is the first in Japan to feature radar avoidance technology and has been engineered for extreme maneuverability. Its twin-engined design utilities two Ishikawa Heavy Industries low-bypass turbofans, each providing a maximum of five tonnes of thrust. The X-2 features thrust vectoring paddles extending from the engine exhausts which allow the pilot to control the direction of the exhaust, greatly increasing the aircraft's maneuverability.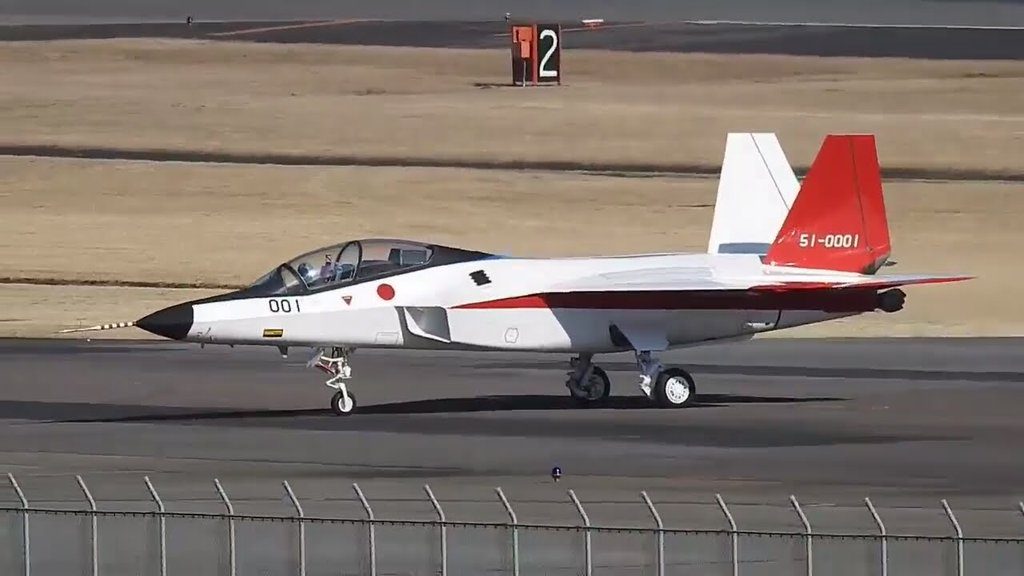 Japan's technological prowess on the use of military force had been constitutionally constrained following World War II, but today it has one of the world's most advanced defence forces. The impetus for the development of the stealth fighter comes amid China's growing security threat and challenges in the form of their expanding military force. A first class fighter is one of Japan's main defensive goals, making the Mitsubishi X-2 an important part of Japan's military ambitions.
Mitsubishi Heavy Industries have been developing the aircraft's airframe since 2008 with cooperation from 220 domestic companies and guidance from Japan's Acquisition, Technology & Logistics Agency (ATLA) at an estimated cost of 39.4 billion Yen ($322 million). The plane measures 14.2 metres long and 9.1 metres wide, has a wingspan of 8.8 metres and is built as a successor to the F-2 fighter jets that were developed jointly between Japan and the Untied States.
The prototype integrates an air-frame, engines and other advanced systems and equipment that can be adapted to future stealth fighters and has been designed to counter the new breed of advanced Chinese fighters. This first flight is very significant in that it can secure technologies needed for future fighter development and for other technologies in the entire aviation industry. Delivery of the X-2 to the defence ministry is expected to begin next month as the acquisition agency continues to analyze data and check its stealth technology capability.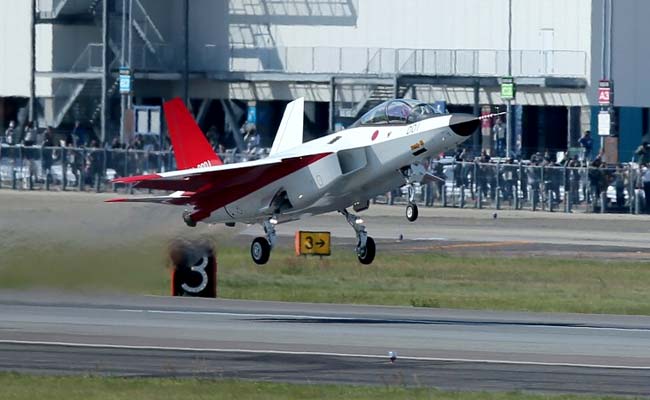 The prototype unit features world-class cutting-edge technologies developed in Japan giving us a glimpse of what subsequent fighter jets may look like and their potential capabilities. In the future, Mitsubishi Heavy Industries will continue to develop, manufacture and support the operation of defence aircraft integrating the world's leading technologies, and contributing to the national security of Japan.