After the airstrikes conducted by the Indian Air Force in Pakistan airspace in which around 200 militants were killed. Today, Pakistani jets violate the Indian airspace as they entered border areas of Nowshera sector in Jammu and Kashmir's Rajouri district.
There has been a lot of sensationalized news going around on Indian, Pakistani and World Media. We would ask all media outlets to be responsible for reporting accurate news and not report sensationalized information.
Future of two countries and millions of lives are at stake. No one wants war.
In the spirit of transparency, we have decided to report a timeline of confirmed news in this article updated as the confirmed news unravels. If you have to report accurate information please do so in the comment section below.
15:27 IST: Flight Operations Resume After Brief Shutdown in India
15:10 IST: The Mi-17 crash on the Indian side (Budgam) had no engagement with Pakistani aircraft. Was not part of incursion incident (Confirmed)
15:00 IST: Captured Indian pilot confirmed from both Indian and Pakistani officials. Statement from the Indian government shortly.
14:53 IST: Most Indian TV channels are now taking long ad breaks shocked by the apparent downing of a IAF fighter & the deafening silence of the MoD. To win, we need to take any reversals in our stride. warfighting is not a TV reality show. ~ Vijainder K Thakur former IAF Jaguar pilot https://twitter.com/vkthakur/status/1100683831810633728
14:35 IST: Entire Airspace above Delhi has been vacated as a security measure. (Confirmed)
14:33 IST: The Pakistani military now has Wing Commander Abhinandan Varthaman under custody. A MiG 21 pilot. (Confirmed)
14:28 IST: Pakistan's civil aviation authority said it has shut its airspace to all commercial flights as tensions with India escalate
14:20 IST: Pakistan releases video of captured Indian pilot https://www.facebook.com/watch/?v=279536166304237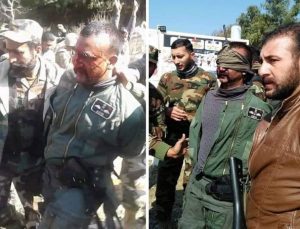 14:07 IST: Pakistani media used old Indian jet crash footage to peddle lies (Times Now)
14:04 IST: Pakistan used JF-17 and not F-16 (Unconfirmed)
14:01 IST: Wing Commander Abhi* by Service number 27981 captured by the Pakistani Army.
13:59 IST: Indian pilot captured in Pakistan. Video: https://www.facebook.com/watch/?v=279536166304237
13:34 IST: International community, including China, have advised both sides to 'exercise restraint.' So far, no country has supported #Pakistan against 'violation of sovereignty' or 'Indian aggression.'
13:50 IST: Pakistan Army official confirmed that Two Indian aircraft were shot down and F-16s by Pakistan wasn't used in the situation.
13:49 IST: Pakistan Army officials says they did not intended it to be retaliatory manner but a show of capabilities https://youtu.be/EkGeXOiGhBU
13:47 IST: Pakistan Army publishes official statement, watch the video https://youtu.be/EkGeXOiGhBU
13:39 IST: Video of Mig-21 being shot down https://www.facebook.com/Strategical.journal/videos/2297275933824260/
13:32  IST: Two Indian Su-30 shoot down Pakistan Air Force's F-16 fighter jet in Lam Valley (Unconfirmed )
13:26 IST: International flights that transit between Indian and Pakistani airspace now being affected. Some flights returning to origin, while others appear to be seeking alternate routing. https://t.co/sXbkX0qrGI
13:17 IST: Indian government claims it can perform the same military operation as the US Navy seals did during the killing of Osama Bin Laden.
12:30 IST: Pakistan has NCA meeting, NCA decides on major military actions including Nuclear action
12:20 IST: Indian RAW had a meeting with Indian Prime Minister Narendra Modi
11:55 IST: Reports of Indian Air Force Sukhoi Su-30 shooting down Pakistani Air Force F-16 (Unconfirmed).
11:15 IST: Pakistani F-16s violates the Indian Airspace.
10.05 IST: An Indian Air Force aircraft  Mi-17 (confirmed) crashed near Shrinagar. Was it a technical crash or was shot down is not confirmed.