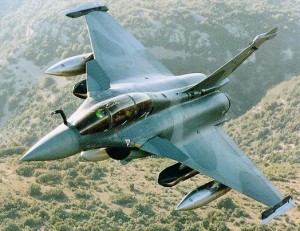 Brazil is soon expected to make an announcement about its initial 36-aircraft FX-2 fighter deal. The top contenders for the FX-2 deal are Boeing F/A-18E/F Super Hornet, Dassault Rafale and Saab Gripen NG. A platform selection will be confirmed by Brazil's National Defence Council – chaired by president Luiz Ignacio Lula da Silva – following the delivery of a 26,000-page report compiled by the nation's air force and overseen by service chief Lt Brig Juniti Saito. The outcome of the FX-2 contest appeared to have already been determined when da Silva and his French counterpart Nicolas Sarkozy held a joint press conference in which the Rafale was named as the preferred candidate. However, the Brazilian defence ministry swiftly distanced itself from the claim, and invited a second round of best and final offers from all three bidding companies. Lets go ahead and analyze which of the three contenders will grab the FX-2 deal.
Although Dassault Rafale has a past history of failures in international competitions, it has a lot of advantages in the Brazilian FX-2 deal. It can play the carrier-compatible card, since the NAe Sao Paulo was once FNS Foch. Brazil has experience with the Mirage 2000 and offers a common technological and training base. France is also seen as a good supplier who avoids political interference and provides a fair deal on technology transfers. The new RBE2-AA AESA radar being developed by Thales adds additional incentives. The one drawback is the Rafale's narrow range of integrated weapons. Dassault Rafale needs to acquire this deal , and also they should be very motivated on the price. If Dassault rafale can't make a deal here, it would be very difficult for them to strike deal anywhere else in the world.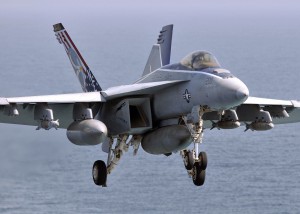 The next contender is F/A-18E/F Super Hornet developed by Boeing. The Super Hornet shares the carrier-compatible card with Dassault's Rafale, but compatibility with a smaller carrier like the Sao Paolo would have to be established. Boeing also shares a key advantage with EADS' Eurofighter when it comes to industrial offsets, thanks to Boeing's passenger aircraft division. The proven APG-79 AESA radar in the Super Hornet offers Brazil an advanced technology . On the flip side, the Super Hornet offers lesser aerodynamic performance than other competitors, falling behind in areas like maneuverability, acceleration, etc. This weakness is compounded by the fact that Super Hornets sell for about $75-90 million each, placing them above the Gripen, F-16 E/F+, and the SU-35, but below the Eurofighter. Concerns about America's policy to use arms export bans may add a final complication to the Super Hornet's chances of winning the bid.

The final contender in this FX-2 deal is the JAS-39 Gripen (Saab/BAE) . Saab offers strong industrial partnerships, and has a record of successful technology transfer agreements. The next-generation Gripen program offers key industrial opportunities, along with a high-performance, affordable fighter. Gripens can operate from highways if need be, which gives Brazil great flexibility in deploying them. An AESA radar developed with Selex Galileo will also be offered, leveraging that firm's successful radar history with Brazil's F-5BR (Grifo-F) and AMX (Scipio) fighter programs. The Raven is an unusual combination of an AESA radar that can be mechanically scanned, offering more points of failure but widening the radar's scanning cone versus other competitors. These factors make Gripen a strong contender and its F404/F414 engine offers the advantages of certain performance and a very broad customer base. Another potential weakness may be the fact that each plane only has one engine, since Brazil combines vast over-water areas and even vaster wilderness areas to patrol. Those requirements usually translate into a focus on range and 2-engine safety, which have worked against Gripen in other competitions. While the other 2 Brazilian finalists are both 2-engine planes, most of Brazil's other fighters (Tucano ALX, AMX, Mirage 2000) have just one engine.
Hence we will have to wait and watch which of these aircraft manufacturers acquire the Brazilian FX-2 deal.