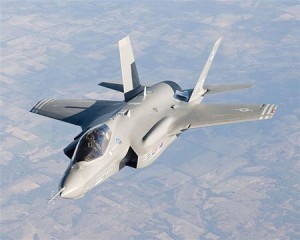 BAE Systems has signed a $3.8 million contract to continue supplying the secure operating  system that runs the F-35 Joint Strike Fighter's mission-planning software. "The most advanced aircraft in the world demands the most sophisticated technology in the  world," said John Lewington, director of Cyber Security Solutions for BAE Systems. "This  demonstrates our expertise in providing innovative cyber solutions that meet our customers  unique information-sharing needs."
The company's operating system collects data at different security levels and is used by the  aircraft's software to develop the mission plan, which includes intelligence, weather,  communications and navigation. The information is then loaded on to the jet for mission  execution. When it is complete and the plane has returned, the operating system parses the data  according to its security classification. The process is known as a cross domain transfer that occurs within seconds.
Trusted computer systems are a cornerstone of the cyber security market, and BAE Systems  technology continues to be recognized for its capabilities. The XTS-400 Trusted Computer System recently received a fifth patent for its ability to control information access between processes, file  systems objects and devices, complementing existing security and integrity safeguards.
BAE Systems is a global defence and security company which delivers a full range of products and services for air, land and naval forces, as well as advanced electronics, security and information technology solutions. BAE Systems is a key partner on the F-35 programme and brings military aircraft expertise that is critical to the F-35 Lightning II airframe and systems. The F-35 Lightning II programme is the world's largest defence programme, with current stated requirements from initial customers for approximately 3,000 aircrafts.  BAE Systems is teamed with Lockheed Martin and Northrop Grumman to deliver the F-35 Lightning II.