When it comes to aircraft Engines, there are a few names that come to our minds such as Pratt & Whitney, Rolls-Royce, and General Electric. But there is a new kid on the block, and this time, it's from China. Debuting for the Aero Engine Corporation of China (AECC), the engine will be showcased during the upcoming 11th China International Aviation & Aerospace Exhibition, in Zhuhai, Guangdong province on November 2016. China has always struggled in the aviation sector, and this new company is seen as an opportunity to develop the aerospace economy and strengthen its military forces.
The "Airshow China" on November will also feature live demonstrations of army weaponry, artillery as well as aerobatic shows from China, the U.K (Red Arrows), and the Russian Knights and Swifts. Apart from these entertainment performances, the Airshow will exhibit ground force weapons, armoured tanks and all-terrain vehicles including 130 different models of aircraft from 42 countries.
Two subsidiary companies owned by the state, Commercial Aircraft Corp of China and Aviation Industrial Corporation of China will come together to form the conglomerate Aero Engine Corporation of China, with an investment of around $7.5 Billion (50 Billion yuan) and with a work-force of 100,000 employees to research, design, manufacture and test aircraft engines for both military and commercial aircraft. The company will be headquartered in the capital city of Beijing, and will have investments from the city government and the state council.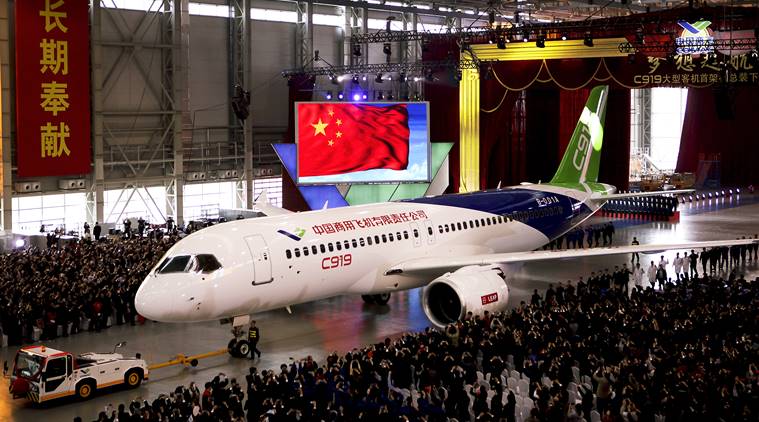 Currently, Aero Engine Corporation of China has turbofan, turboprop, turboshaft, turbojet, piston engines, gas turbines in production for aircraft, military jets and commercial airliners that are manufactured at its major affiliate companies. President and CEO of the conglomerate, Cao Jianguo will lead the company with unambiguous power and close military ties along with and Mr. Gao Hongwei, serving as Chairman and Vice President.
Statements made by China's President Xi Jinping, imply that the newly founded company will be a strategic step towards making China an aviation superpower and bring their military up to modern standards. And it will help the state reduce its foreign reliance for its military. Previously, Chinese commercial aircraft have been powered by engines from the US or European nations, along with Russian technology for military jets.
Remaining optimistic about the venture, Premier Li Keqiang has stated that this a breakthrough in advanced aircraft engines and it will go a long way in strengthening the People's Liberation Army and increasing manufacturing skills of the nation. His vision is to make AECC a world leader in aircraft engines, rivalling Pratt & Whitney from the U.S. and Rolls-Royce from Britain, and becoming a major player in global aviation.
China's leaders are looking to turning the economy around by focussing on the manufacture of high -technology products such as aircraft engines, high-speed rail, robotics and nuclear power. Having their own aviation sector is also a matter of prestige for China who usually look towards Russia and other countries for advanced technology. For instance, the indigenously manufactured C919 narrow-body airliner is currently being powered by a joint venture between General Electric of the United states and Safran from France. Aircraft engines account for 30 % of China's imports.
Industry experts, on the other hand, have suggested that the company will take years to develop engines that are big enough to power large commercial jet.  Chinese engineers are capable of building military aircraft engines but have yet to master the skills to develop and produce the large, powerful turbofan engines used in commercial airliners.  For years, China has struggled to produce advanced aircraft engines that are capable of matching up to their foreign counterparts, despite state funding.
President of the Chinese Aeronautical Establishment, Liu Tingy has said that their aim should be to make independent innovations after conducting fundamental research. This will allow them to make a breakthrough in aerospace technology and produce advanced aircraft engines. This endeavour by Aero Engine Corporation of China  will help develop a self-sufficient aerospace sector for the nation and meet the technological requirements of aircraft both in domestic commercial aviation and military. The question is, will China be able to export this technology internationally once they have mastered the manufacturing skills. It is more a question of quality versus price if they decide to step into the big league. One thing is for sure, for now, the small steps China is taking are certainly in the right direction.