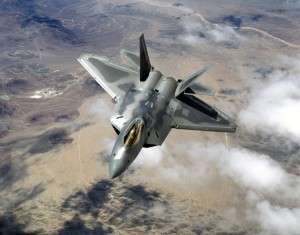 Lockheed Martin Corp has received a $726.6 million contract modification from the U.S. Air Force for sustainment of the F-22 Raptor fleet.
This modification is for the 2011 Follow-On Agile Sustainment for the Raptor (FASTeR) sustainment contract, which was awarded initially in 2008, with an option for 2009 that was exercised. A follow-on modification was issued for 2010.
FASTeR is a Performance-Based Logistics contract providing weapon systems sustainment of the F-22 fleet at all operational bases for the 2011 calendar year, including training systems, customer support, integrated support planning, supply chain management, aircraft modifications and heavy maintenance, sustained engineering, support products and systems engineering.
In 2010, the U.S. Air Force deployed the Raptor around the world, including to Guam, Japan and the United Arab Emirates. In January, F-22s from Elmendorf AFB, Alaska, flew 100 percent of scheduled sorties during a deployment to Kadena Air Base, Japan.
"The Raptor is one of the U.S. Air Force's most highly deployed aircraft by fleet percentage, and ensures that the United States and its allies can control the skies and access heavily defended theaters," said Scott Gray, vice president of sustainment for Lockheed Martin's F-22 Program. "We work in close partnership with the Air Force to sustain the Raptor and to enhance aircraft availability, performance and reliability, at the lowest cost possible."
F-22 Raptors are assigned to seven U.S. bases. Flight testing takes place at Edwards AFB, Calif. Operational tactics development is ongoing at Nellis AFB, Nev. Pilot training occurs at Tyndall AFB, Fla. Operational F-22 aircraft are assigned to Langley AFB, Va.; Elmendorf AFB, Alaska; Holloman AFB, N.M.; and Hickam AFB, Hawaii.