Mitsubishi ATD-X ShinShin developed by Japanese Ministry of Defense Technical Research & Development Institute is a first of its kind jet fighter laced up with cutting-edge stealth technology. This fighter plane is being developed as a domestically produced 5th gen fighter to substitute Japan's fleet of some 49 Mitsubishi F-2 & 135 Mitsubishi F-15 fighter jets later in the decade.
It would be a substitute to, or would complement, the proposed acquisition of Lockheed Martin's F-35 stealth fighters. ATD-X stands for 'Advance Technology Demonstrator- X' and the name ShinShin means the 'heart' or the 'spirit'. The flight of this fighter is scheduled for this current year.
When Japan identified that the F-22 wasn't going to be exported from U.S.as the U.S. congress had debarred the exporting of these fighters due to safeguard secrets of its technology. This abandonment led Japan to build its own modern fighter fully equipped with stealth and other enhanced technologies.
With a wind tunnel model being tested in 2005 in France, Mitsubishi ATD-X ShinShin made an appearance in Japan's next in-house fighter plane project. In 2009, the nation realized that F-22 was not going to be exported; and so the development of ShinShin got accelerated. Later on, it was projected that the ATD-X program will lead to an F-3 fighter production by 2027. Reports also indicated a "strike variant" of the ShinShin is also being planned which possibly will replace the Mitsubishi F-2, but nothing has been said or been confirmed by either the Japanese MoD or the JASDF.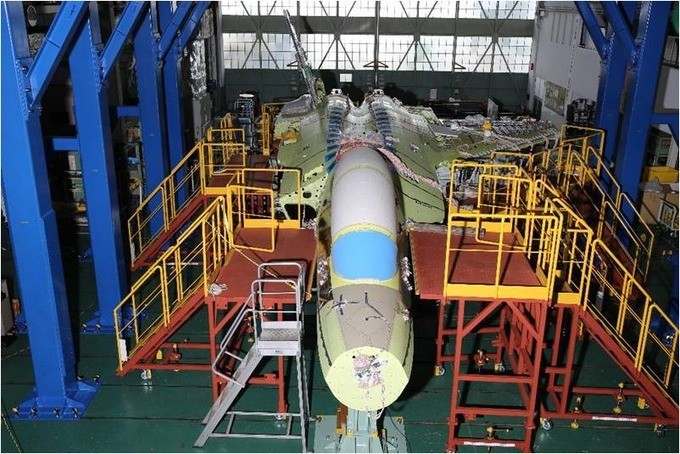 The Mitsubishi ATD-X Shinshin will be utilized as a technology demonstrator & research prototype to decide whether in-house advanced technologies for a 5th generation fighter aircraft are doable, & is a 1/3 size model of a promising full-production aircraft.
Shinshin ATD-X will feature innumerable advanced technologies, including a fly-by-optics flight control system, 3-D thrust-vectoring capability, electronic countermeasures, active electronically scanned array radar, and possibly microwave weapon and directed-energy weapons functions in the future. Another feature that is also will be included is the drone controlling system in which it will command UAVs and UCAVs for a number of rules
Besides these features, a further feature called 'Self Repairing Flight Control Capability' has also been incorporated with it that will allow it to automatically detect failures in its flight control surfaces and using the remaining control surfaces, attune accordingly to maintain controlled flight.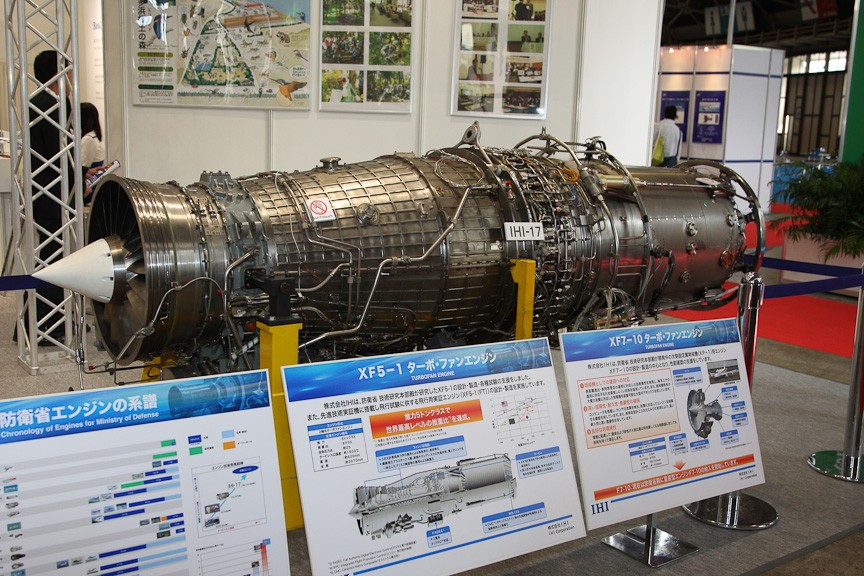 The ShinShin will not be installed to units, but is an aircraft that will corroborate both the stealth technology not to be picked up on any enemy radar. & the up-level kinetic performance that allows quick turns while moving around at low speed.
General Features:
•    Crew: 1
•    Wingspan: 9.099 meters (29.85 feet)
•    Length: 14.174 meters (46.50 feet)
•    Height: 4.514 meters (14.80 feet)
•    Dry thrust: 10 tonnes (22,046 pounds) each
•    Powerplant: 2 × IHI XF5-1 turbofans
•    Max. takeoff weight: 13 tonnes (28,659 pounds)
•    Thrust with afterburner: 15 tonnes (33,069 pounds) each
•    Maximum speed: Mach 2+
Japan being a technically advanced nation hopes that its own in-house stealth aircraft would mean that the nation won't have to count on its foreign allies for hi-tech military technology. The home grown stealth technology would also likely to help the nation improve its radar system to its counter regional rivals like China & Russia that are thought to be building their own stealth aircraft. Also Japanese air force would have a hi-tech replacement to its aging fleet of F-4s and F-15s planes. This will help it build and strengthen its air defense.But there are still challenges as its development is expected to skyrocket over the next decade.