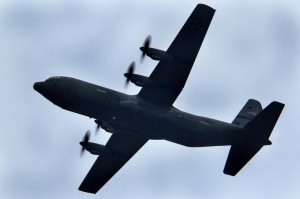 Lockheed Martin has signed a contract with the Sultanate of Oman for two additional C-130J Super Hercules.Oman ordered its first C-130J in July 2009, for delivery in 2012. The two additional aircraft will be delivered in late 2013 and early 2014.
The first aircraft is of the C 130J-30 "long" configuration and the new order is for two C-130J "short" configuration aircraft.
"The C-130J is ideally suited to the operating conditions found in Oman and other areas of the Gulf," said Jim Grant, Lockheed Martin vice president for Air Mobility and Special Operations Forces Programs. "In selecting the C-130J Super Hercules, Oman has recognized all the proven qualities of the world's most advanced airlifter."
Oman currently operates a fleet of three C-130Hs purchased in the early 1980s. The new C-130J fleet will support Omani operations with its outstanding capability to operate out of remote, austere airstrips.