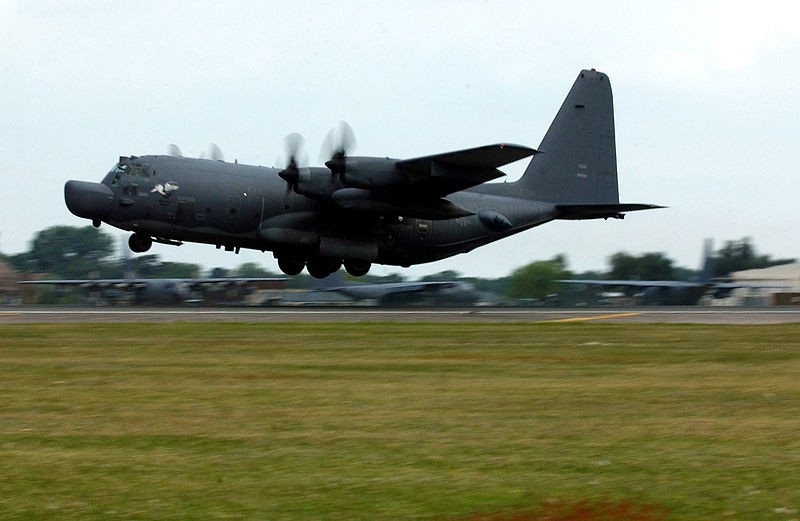 On March 29th 2011, at Marietta, Georgia Lockheed Martin rolled out a new variant of its MC-130 series aircraft designated as MC-130J Combat Shadow IIs for the U.S. Air Force's Special Operations Command (AFSOC). Lt. Gen. Donald C. Wurster, commander, Air Force Special Operations Command, was the keynote speaker at the event.
Unlike the previous variant of MC-130 series aircrafts which includes the MC-130E Combat Talon I, MC-130H Combat Talon II, MC-130W Combat Spear and MC-130P Combat Shadow, the MC-130J's will be equipped with advanced sensors, expanded avionics and universal aerial refueling capability and will enable the highly skilled Airmen of AFSOC to operate under difficult conditions with unmatched speed and capability. Wurster was quoted saying ""The MC-130J is one of the most versatile tactical airlifters in the world. Its multi-mission capabilities will increase the combat performance of special operations forces worldwide".
To begin replacing the current aging fleet of the MC-130 series aircrafts Lockheed Martin is contracted to build 15 MC 130Js. The U.S. Air Force is also authorized to acquire up to 20 MC-130Js against an approved requirement for 37.
Lorraine Martin, Lockheed Martin vice president for C-130 programs said the MC-130J would be the most flexible airlifter in the world and the new Combat Shadow configuration will demonstrate the unmatched platform capability of the Super Hercules.
As the description given by Lockheed Martin official's the new aircraft is based on a KC-130J tanker baseline configuration and will have the Enhanced Service Life Wing, Enhanced Cargo Handling System, a Universal Aerial Refueling Receptacle Slipway Installation, more powerful electrical generators, an electro-optical/infrared sensor, a combat systems operator station on the flight deck and provisions for the large aircraft infrared countermeasures system. It is also estimated that in-line production of this configuration will reduce cost and risk, and meets the required 2012 Initial Operational Capability.
Lockheed Martin also said that C-130 is the world's first responder and C-130J is performing today and will be ready for whatever the future holds. But the MC-130E dates back to Vietnam War and was also the first Combat Talon which was developed to support clandestine special operations missions.