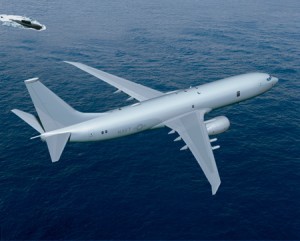 Maritime Reconnaissance involves anti-submarine warfare, anti-surface warfare, anti-ship, intelligence, surveillance and reconnaissance gathering and search and rescue operations by fixed-wing aircrafts which are designed to operate for long durations over water. They are operated by military forces and other government agencies for also roles such as battlefield surveillance, airspace surveillance, observation (e.g. artillery spotting) and border patrol. Maritime Reconnaissance is critical in wartime situations for navies to locate enemy forces to engage or defend against. Peacetime patrols are important for interdiction of criminal activities and for ensuring legal use of waters. Maritime patrols can be conducted by surface ships and submarines, by aircraft and other aerial vehicles and even by satellites.
The use of maritime reconnaissance aircrafts dates back to World War I. They were known as patrol bombers and were flown by the Royal Naval Air Service on anti-submarine patrols. During World War II long-range bombers or airliners were converted to patrol aircraft such as Germany's Focke-Wulf Fw 200 "Condor". To cover the Mid-Atlantic Gap that existed the British introduced a "Very Long Range" version of the Consolidated B-24 Liberator bomber which was capable of patrolling the areas between Iceland and Greenland and attack German submarines. The main threat to NATO powers throughout the 1960s and into the 1980s were Soviet submarines which led to the development of various maritime reconnaissance aircrafts. During this time the Lockheed P-3 Orion was developed for the United States Navy and was introduced in the 1960s. The P-3 Orion is still in use by numerous navies and air forces around the world. P-3s will join the handful of military aircraft which have served 50 years of continuous service with its original primary customer been the United States Navy.
A new maritime reconnaissance aircraft has been developed by Boeing, the P-8 Poseidon. It will replace U.S. Navy's remaining P-3C. The P-8A Poseidon is a long-range anti-submarine warfare, anti-surface warfare, intelligence, surveillance and reconnaissance aircraft. It possesses an advanced mission system that ensures maximum interoperability in the future battle space. Capable of broad-area maritime and littoral operations, the P-8A will influence how the U.S. Navy's maritime patrol and reconnaissance forces train, operate and deploy. According to Boeing on board P-8A, all sensors contribute to a single fused tactical situation display, which is then shared over both military standard and internet protocol data links, allowing for seamless delivery of information amongst U.S. and coalition forces. The P-8A is a derivative of the highly successful and reliable Next-Generation 737. The P-8A has the fuselage of a 737-800 and the wings of a 737-900. U.S. Navy has plans to purchase 117 aircraft and initial operational capability is scheduled for 2013. In January 2009 Boeing was selected to provide 12 P-8I long-range maritime reconnaissance and anti-submarine warfare aircraft to the Indian navy. India is the first international customer for the P-8. First deliveries aren't expected until 2013 at the earliest and the jets are expected to enter service before 2015.
Russian Maritime Patrol and Reconnaissance aircrafts includes Antonov An-30, Antonov An-72 and Ilyushin Il-76 (Airborne Early Warning & Control). The Soviet era Tupolev Tu-142 Bear and Ilyushin Il-38 May are serving the Indian Naval Air Arm. India has also deployed Israeli UAVs for Maritime Patrol operations. These UAVs includes IAI Heron and IAI Searcher. The IAI Heron developed by the Malat (UAV) division of Israel Aerospace Industries is capable of Medium Altitude Long Endurance (MALE) operations of up to 52 hours' duration at up to 35,000 feet. United States Navy also uses UAVs for reconnaissance. Northrop Grumman has developed the MQ-8 Fire Scout designed to provide reconnaissance, surveillance, situational awareness, and precision targeting support for air and sea forces. The Fire Scout was to be fitted with a sensor ball turret that carries electro-optic and infrared cameras, and a laser range finder. It will be controlled over a data link derived from the Northrop Grumman RQ-4 Global Hawk UAV, operating over a line of sight to a distance of 280 kilometers (172 miles). The control system was to be fitted onto a ship, or could be carried on a Humvee light vehicle for U.S. Marine service. Three variants of Fire Scout are planed: RQ-8A, RQ-8B and MQ-8B, United States Navy plans to acquire 168 of these VTOL UAVs.
Earlier in 2010 the UK government's Strategic Defence and Security Review of the Armed Forces announced the cancellation of the BAE Systems Nimrod MRA4. Nimrod MRA4 was a maritime patrol and attack aircraft intended to replace the Hawker Siddeley Nimrod MR2.  MRA4 was £789 million over-budget and over nine years late.
India has been in need of good maritime reconnaissance aircraft and anti-submarine aircraft due to Chinese intervention and activity in the Indian Ocean. With growing naval power India's naval responsibility is to increased operational requirements and enhanced maritime role. With the procurement of P-8I Poseidon India will have a greater surveillance, reconnaissance and anti-submarine warfare power than China. Many defence analysts believe that P-8I could be the world's most capable aircraft of its category far surpassing the P-3Cs of Pakistan's Navy. P-8I will give India the capability to monitor the Chinese ports coming up in Myanmar and Sri Lanka and Indian maritime capability would reach Australia as well. The P-8I is a derivative of the P-8A designed specifically for the Indian navy. Once aircraft carrier Vikramaditya is introduced along with MIG 29K by Indian Navy, the combination of P-8 aircraft and the MiG-29K will be lethal in terms of maritime reconnaissance.
Maritime Reconnaissance and Surveillance 2011 was held in Rome, Italy on 20 – 22 September, 2011. It will give an insight on how the Canadian Armed Forces, Indian Coast Guard, Philippines Armed Forces, South African Air Force, Turkish Navy and Italian Navy are looking to procure and upgrade reconnaissance assets in light of recent operations to improve Maritime Domain Awareness. For more information about the event visit http://www.maritimerecon.com/Event.aspx?id=423346