While the Royal Canadian Air Force and United States Air Force alongside other Latin American Air Forces combat aircraft is getting a lot talk most of the time. However, the Fuerza Aerea Mexicana and the Fuerza Aerea Naval  is still of a mystery even to this day since the Mexican government, SEDENA, and SEMAR keeps a tight lid about their capability, forces, and even their history. Lately though, the Mexican Air Force and Navy has been getting into spotlight since the Chiapas War in the mid-1990's and more recently the on-going Drug War in Mexico.
As of 2013, the Mexican Air Force is in state of modernization in which they are reequipping and replacing a number of aircraft and helicopters. After 39 years of service, the IAI Aravas were finally retired and were replaced by both the C-27J Spartan and the C-295 transport aircraft in May of this year. The PC-7 fleet is also slowly being superseded by the AT-6 and T-6C+ Texan II in which 45-50 Turbo Trainers are operational right now and will more likely be out of service in the end of this decade. F-5E/F Tiger II fleet is slated to be retire in 2015 and right now, the fleet is reduced from eight to six single-seat F-5E and two two-seaters F-5F being operational. Fuerza Aerea Mexicana is currently looking to buy around 42 or more 4.5 and 4.9 multirole next-generation fighters like the Lockheed Martin F-16C/D Block 50/52+ Fighting Falcon, Dassault Rafale, Saab JAS-39 Gripen NG/E, Sukhoi Su-27SKM/UBM Flanker, Sukhoi Su-35 Super Flanker, Eurofighter Typhoon and other fighters. Another possibility is that the air force probably will buy some second-hand aircraft like the F-16 or the Gripen from countries like Israel, U.S, Sweden, and countries to complement their newer fighters too.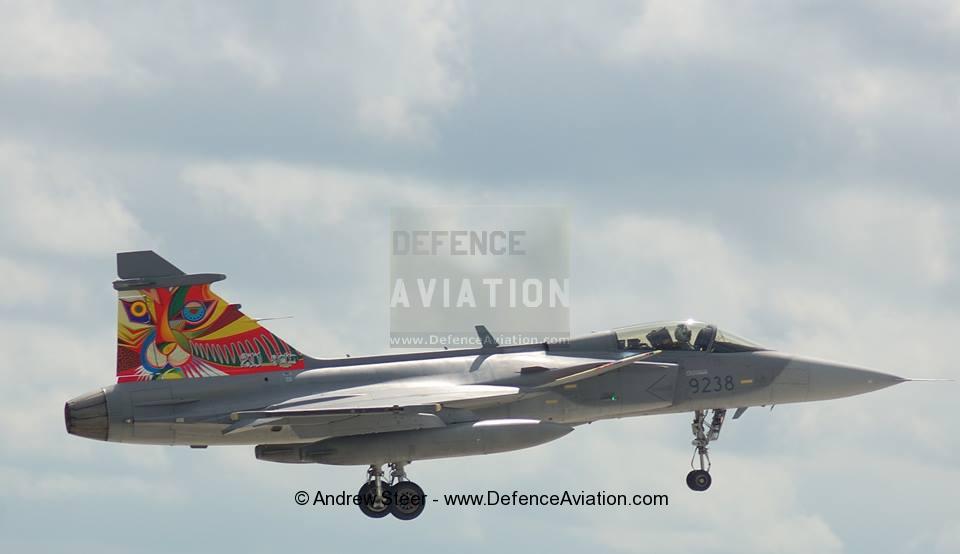 A picture Czech Air Force JAS-39C Gripen 4th generation multirole fighter performing during an aero demonstration at the RIAT Airshow in the UK in 2012. The JAS-39 Gripen is one of the new multirole fighters that are competing against the F-16C/D Block 50/52+, Rafale, Su-27/35, and other aircraft as a replacement for the dwindling  Mexican Air Force F-5E/F Tiger II fleet. (Photo & Credit goes to Andrew Steer)
Also growing reports that FAM will be getting either the Aero L-59 or the L-159 Albatros multirole light fighter and LIFT aircraft that would fill the post that was vacant role that was left by the retired AT-33A Shooting Stars. This would help the pilots transferring from the slower T-6C+ to the supersonic multirole combat aircraft with ease. Also, the L-59/159 would complement the upcoming AT-6's and multirole fighters in COIN, attack, and point defense interception roles too.
In 2001, the air defence units have gotten a major boost when the Mexican Air Force took delivery of a single Embraer EMB-145 or R-99A AEW&C from Brazil. The R-99A is one of most active aircraft flying in the Mexican Air Force flying at various bases all over Mexico in a number of operations and usually back up by or guide the F-5E Tiger fighter/interceptors against drug smuggling and unidentified aircraft. Nevertheless, in 2008, Guillermo Galvan Galvan the Mexican Air Force general was becoming increasing concerned about the age of the Mexican radar systems since most of the radars were operational half the time while some were pretty much obsolete. A top of that, the Mexican air defence systems were old and inadequate for the defence of the nation too. So, General Galvan requested the Mexican Congress to increase the funding for new radars, AEW&C aircraft, AAG's, and short, medium, and long-range SAM systems around Mexico. Despite this, the Drug War put a lot of his proposals on the backburner for more important things like armoured vehicles, troops, equipment, and combat operations against the drug cartels. In 2011, the Mexican Army ordered five advanced Northrop Grumman TPS-78/703 3D radar systems in which one of them was shown at the 2012 Mexican Independence Day Parade last year.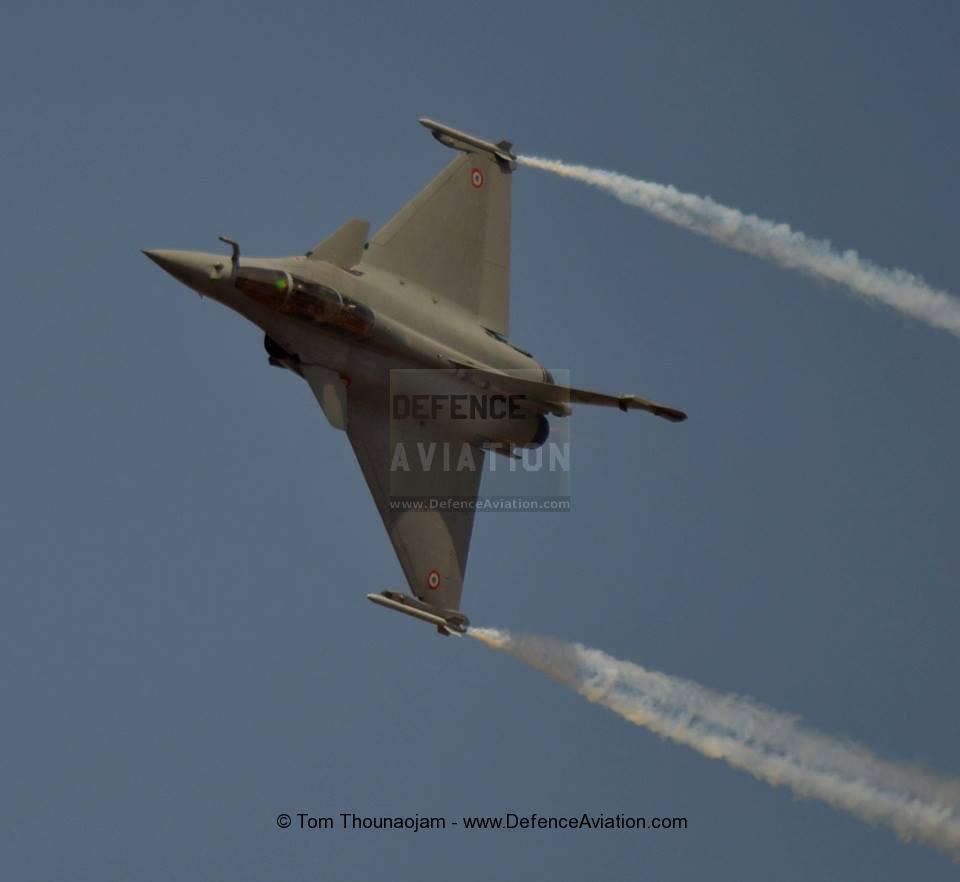 French Air Force Rafale B performing at Aero India 2013. The Rafale is one of the many next-generation fighters being proposed to FAM to replace the elderly F-5 Tiger II fleet. (Photo & Credit goes to Tom Thounaojam)
As of 2013, the Mexican Army is getting their last batch of TPS-78 radars and with a possibly in getting additional radar systems in the near future. Like the Mexican Navy, the Mexican Air Force is showing an interest in getting the C-295 AEW&C to complement their overwork R-99A AEW&C aircraft possibly in the near future. Inflight refuelling aircraft has been gaining some interest lately with FAM in which some of their C-130's or the Boeing 767's that Aeromexico is planning to retire in a few years can be converted with inflight refuelling gear which can support fighters and other FAM or possibly FAN aircraft too. can be modified with However, it's unclear what SEDENA has planned for their air defence weapon systems, but there were some reports indicating that the Mexican Army has some interest in getting the S-300PMU2 Favourite long-range SAM's from Russia to be based around Mexico City and strategic locations in near the Bay of Campeche. Despite that, no word or deal was ever signed though for system. So, it remains what the future brings for the next-generation air defence systems for the Mexican Army since their weapons are very much inadequate and obsolete nowadays.
After the cancellation of Flanker deal, the Mexican Navy decided to focus on maritime patrol aircraft like the CASA/EADS C-235/295MPA Persuader and indigenous made unmanned aerial vehicles which were considered more efficient in the role. Another bad news that struck the navy is that they removed the E-2C Hawkeyes from service around 2008 because it didn't fit their doctrine and also were considered to be expensive to operate also. However, reports of allegations and corruption appeared in the Hawkeye deal, but it is unclear if anybody resigned or was sacked unlike the Flanker deal.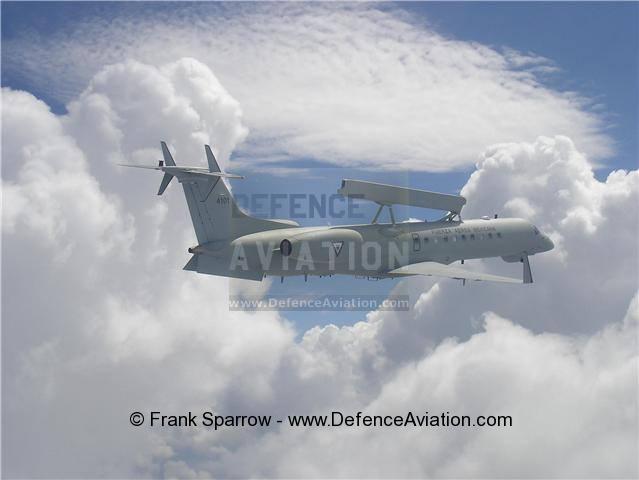 The Embraer EMB-145 (E-99A) AEW&C which Mexico received in 2001 gave their air force a major boost to their air defense network.  The lone E-99A is one of the busiest aircraft with FAM and they work with a number of aircraft such as the F-5E and the C-26 Merlin aircraft. (Frank Sparrow Collection)
In 2009, the Mexican Navy took delivery a number of Raytheon-Thales AN/MPQ-64 Sentinel short-range radar systems that are based in southern parts of Mexico. Later that year, the navy once again took delivery of the SA-24 Grinch along with additional SA-18 Iglas with Djigit rail launchers which are fitted in back of the Mercedes Benz Unimog 4×4 and Ural 4320 6×6 trucks. Within the same year, there was some reports that the SEMAR was interested in getting some Panstir S1 (SA-22 Greyhound), but those reports turned out to be false. As of 2013, SEMAR hasn't placed any orders for any new combat aircraft and is unlikely to do so in the foreseeable future since helicopters, transport aircraft, and UAV's along with funding the operations in the Drug War are the main priority for now. Nevertheless in 2013, the Mexican Navy has been looking at other multirole fighters such as the Lockheed Martin F-16C/D Block 50/52+, Dassault Rafale, Saab JAS-39 Gripen, Sukhoi Su-27SKM Flanker, or the Su-35S Flanker for air defence and maritime patrol roles. However, there are reports that the navy is interested in the EADS/CASA C-295 AEW&C which would boost their radar coverage around Mexico.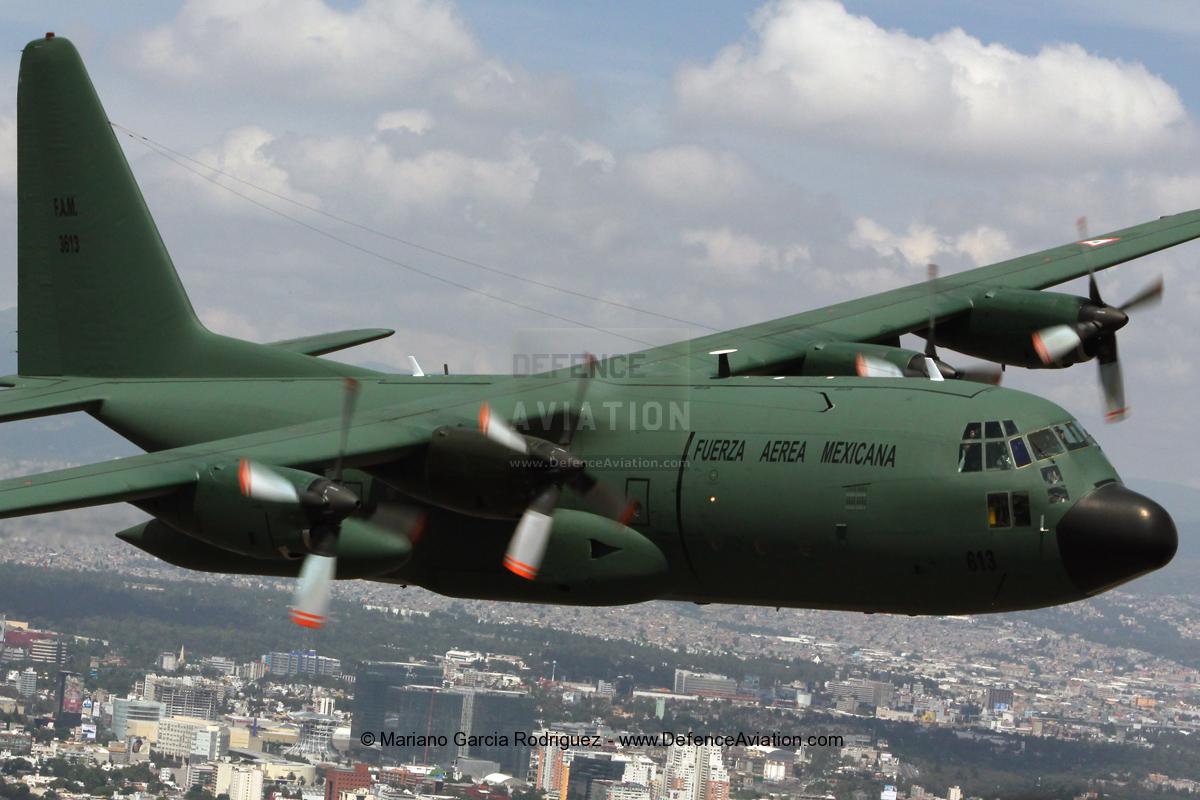 This Lockheed C-130E Hercules of the Mexican Air Force and possibly along with Boeing 767-200/300 that Aeromexico is going to replace them with Boeing 787 Dreamliner in a few years that could be converted to inflight-refueling aircraft. FAM pilots that have been to the United States have gotten trained a bit in refueling from tanker aircraft. (Photo & Credit goes to Mariano Garcia Rodriguez)
The air defence network is still up in the air since SEMAR put their frigate project on the backburner which would include the VLS SAM systems (which is more likely the RIM-162 ESSM) and the RIM-116 Rolling Airframe Missile or RAM. Another possible purchase is the two ex-US Navy Oliver Hazard Perry class frigates which are the USS Curts and the USS McClusky which the United States offered to Mexico last year. However, it's unclear if these vessels will be upgraded with ADS and other equipment similar to the Turkish Navy GENESIS upgrades which is being offered to Oliver Hazard Perry Class frigate owners or will have a simple modifications on them instead. So far, the Mexican Navy is reviewing the frigates as of now and we'll have to make a decision before January of 2016. The same can be said about their land-based defence and radar systems too. However, it's possible that in the near future that the Mexican Navy will expand their radar and air defence coverage with short to long range systems in both Caribbean and Pacific Ocean parts around Mexico.