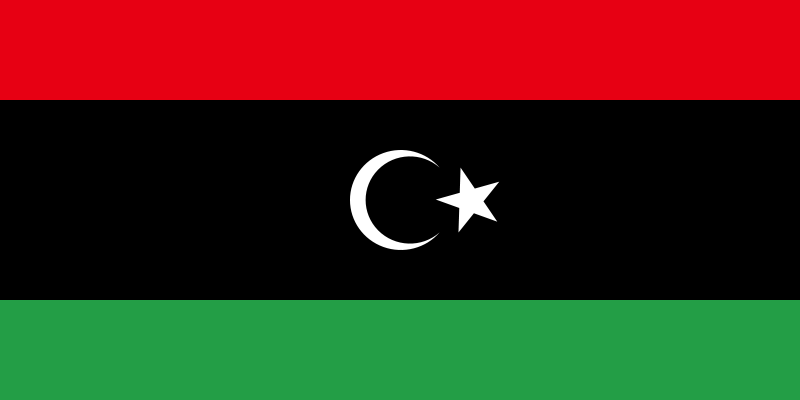 Free Libyan Air Force is formed by a group of defected fighter pilots who assist the Anti-Gaddafi forces of the Libyan Civil War. They mainly operate defected or captured aircraft of Libyan Airforce. The term was first used on March 13th 2011 when Ali Atiyya colonel of the Libyan Air Force defected and joined the revolution. The Free Libyan Airforce operates about 11 aircraft.
The Free Libyan airforce's first operation was sinking of two pro-Gaddafi warships with a MIG-23 and a Mi-24. No-fly zone imposed by the UN does not allow both forces to use military aircraft hence Free Libyan airforce violates no-fly zone and in many occasion aircraft were shot down by pro-Gaddafi forces.
Libyan Deputy Foreign Minister Khaled Kaim said "A clear violation was committed by the rebels to (UN) resolution 1973 relating to the no-fly zone." The government forces had shot down two rebel helicopters in the east.
Nato said it is applying the zone fairly and escorted a rebel MiG-23 fighter jet back to its base.  NATO air strikes destroyed 25 tanks. Libya's rebel leadership is sceptical about any political deal that does not require the immediate removal of Gaddafi from power or any ceasefire that does not require him to pull all his forces out of cities under attack, most importantly Misrata.
The airforce consists of several Mig-21s captured in Benina and Tobruk airbases. Two MiG-21s defected at Benina airbase. One MiG-21UM crashed after take-off from Benina airport due to technical malfunction. Several Mig-23s captured in Benina airbase. Four captured by rebels at Tobruk air base. Four captured by rebels in hangar at Misrata. One captured by rebels at Al-Abrak. One MiG-23BN claimed to be lost over Tripoli. One MiG-23 was shot down over Benghazi. Five Soko G-2s. One Mi-24 was captured and shot down by pro-Gaddafi forces. One Mi-14 captured in Benina airbase.  Several Mi-2 captured in Misrata airbase.
The NATO forces cannot do much staying only on the skies of Libya. Only hope for anti-Gaddafi forces is to defect as many aircraft from Pro-Gaddafi forces and have some kind agreement with NATO to allow the anti-Gaddafi forces to use the aircraft. And collaborate with NATO with precision strikes.