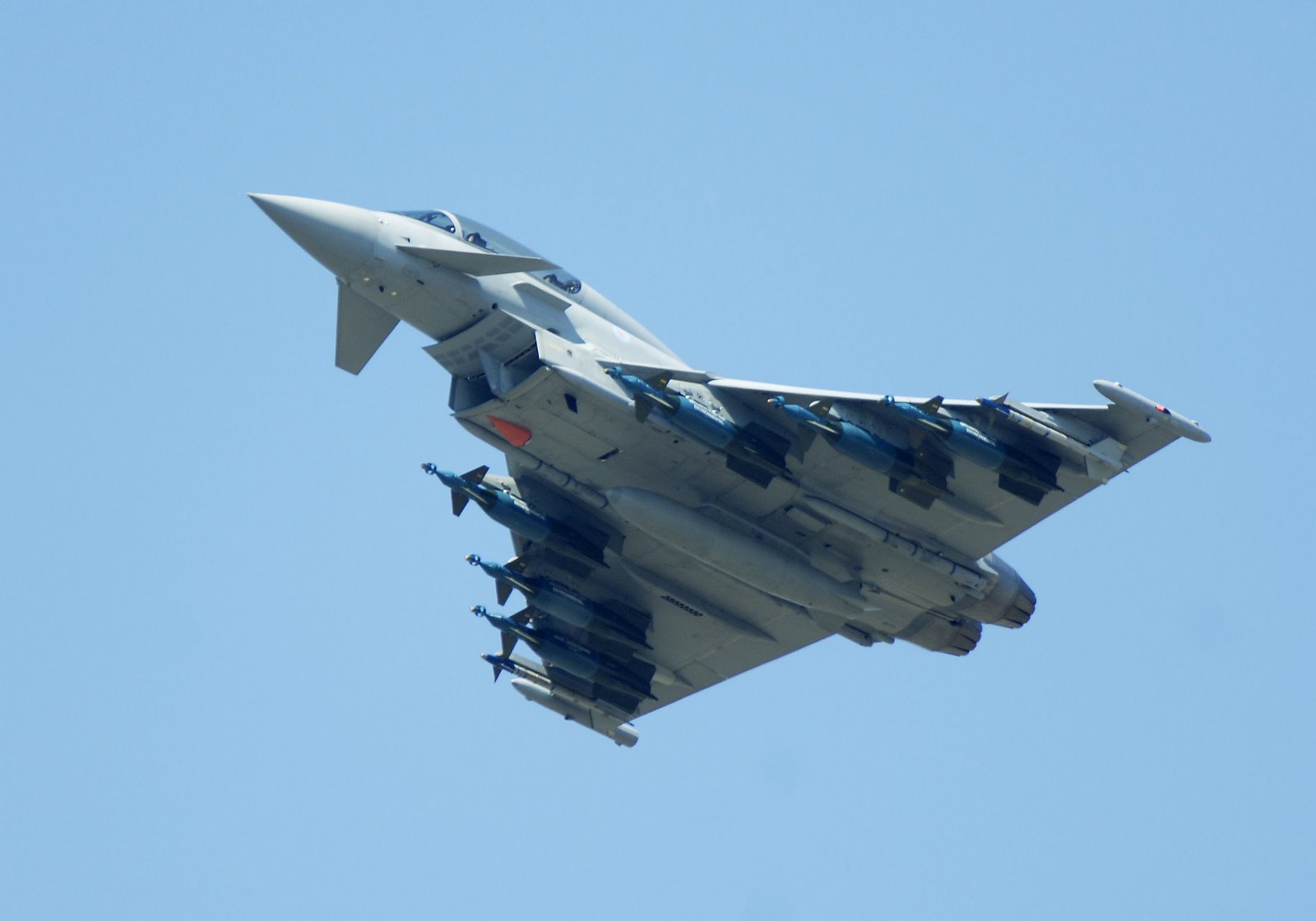 As reported in the Times of India on the 6th October, two Eurofighter Typhoons from the Austrian Bundesheer were asked to escort the Indian President's aircraft – Air India One – as it entered national air space on Tuesday. The jets carried out this task as part of their air surveillance role, guaranteeing the safe arrival of the president as she landed in the country to deliver a series of key note speeches.
As soon as the aircraft entered Austrian air space from Switzerland, two Typhoons appeared on the left-hand side of President Pratibha Patil's plane according to the report.
"Those inside the presidential aircraft started shooting the jets in frenzy. But, only with their mobile phones and cameras. The Eurofighter is one of the shortlisted contenders in the Indian MMRCA tender to purchase 126 "Medium Multi-Role Combat Aircraft".
"After about two minutes, one of the jets suddenly pulled back and flew to the other side of the aircraft. Everyone was interested in getting the perfect shot of the plane which also opened its co-passenger shield as a mark of respect. The best view was just before landing as all three aircraft lost altitude and the jets were at arm's length".
The Austrian Bundesheer have a fleet of 15 Typhoon jets operating as an air surveillance wing from their home base in Zeltweg. The Wing, known as "Überwachungsgeschwader" has been active in recent air surveillance operations, putting the facilities and aircraft to the test.
The Eurofighters are one of the shortlisted contenders in the Indian MRCA tender to purchase 126 "Medium Multi-Role Combat Aircraft". Eurofighter Typhoon is one of the worlds most advanced new generation multi-role/swing-role combat aircraft available on the market. With 707 aircraft ordered by six nations (Germany, Italy, Spain, United Kingdom, Austria and the Kingdom of Saudi Arabia), and in service with all nations, the aircraft is Europe's largest military collaborative program. Eurofighter Typhoon is the only fighter to offer wide-ranging operational capabilities whilst at the same time delivering unparalleled fleet effectiveness.
The Typhoon and the Rafale were the ones the IAF shortlisted because they offer more in long term commitment in the form of technology and service this decision supersedes more over than petty technical details although IAF is looking for a platform which has true Multi-Role capabilities which include air to air missions, air to ground and air to sea as well. So the platform must be able to perform in the most adverse of conditions which includes searing heat at Rajasthan and humidity to the frost bitten cold of the Ladakh.
News Source: Time Of India
Picture by: Eurofighter GmbH