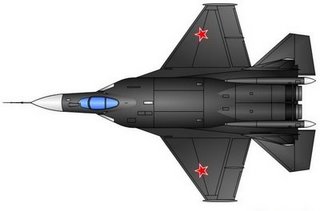 The Fifth Generation Fighter Aircraft (FGFA) being jointly developed by India and Russia will look substantially different for the two countries. While the Russian version will be a single-pilot fighter, the Indian variant will have a twin-seat configuration based on its operational doctrine which calls for greater radius of combat operations. The program is initiated to develop a fifth generation fighter aircraft to fill a role similar to that of Lockheed Martin's F-22 Raptor and the F-35 Lightning II, the world's first fifth-generation fighter jets. With all the hype about Sukhoi/HAL FGFA lately I thought I would have a post on the links to some FGFA related article on the web.
Su-PAKFA a Russian Stealth Fighter– This article is about the parent fighter on which Sukhoi/HAL FGFA is based on. The fighter is called Su-PAKFA
Sukhoi/HAL FGFA a Indian Stealth Fighter–  What Sukhoi/HAL FGFA is all about? A must read article.
Sukhoi/HAL FGFA– A wikipedia article
News Articles:
HAL, Sukhoi to co-develop FGFA– A great news article on OutLook India
HAL, UAC Sign Pact to Develop Sukhoi/HAL FGFA
Forum threads:
Bharat Rakshak– The Indo Russian PAK-FA Project
Defence Talk– Indian Air Force [IAF] News and Discussion
Blog Posts:
RightArdia– The New T-50