Welcome! Below you will find equipment and best practices that prepares you before the podcast interview. These instructions will help me produce quality podcast show, that my audience will appreciate.
Choice of Microphones
I suggest a quality USB microphone. I DO NOT entertain 3.5mm jack based microphones. If you do not own a USB based Microphone I recommend the following.
Logitech ClearChat Comfort/USB Headset H390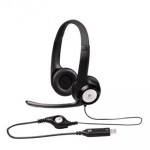 You'll be comfortable with this headset thanks to the plush ear pads and padded headband that adjusts to you. Being Advanced digital USB microphone, the noise-canceling cuts background noise-and rotates out of the way when you're not using it. This plug-and-play USB headset gives you quick access to volume and mute controls. This is the cheapest and the best quality Microphone I can recommend.  BUY NOW>>
Audio-Technica ATR2100-USB Cardioid Dynamic USB/XLR Microphone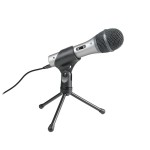 This rugged handheld microphone offers two outputs, USB output for digital recording, and an XLR output that connects with a sound system's conventional microphone input for use in live performance. The microphone plugs right into your computer's USB port.
SKYPE
Every episode of Defence Aviation Podcast has been recorded on a Skype to Skype call. Why do I insist on Skype to Skype? Unlike landlines or mobile phones, Skype uses technology called VOIP: Voice Over Internet Protocol. Voip to voip calls sound MUCH better than any other method currently available for recording audio.
If one of my guests says "I don't have Skype."
My response is… "Please create a free Skype account and send me your username, as my audience deserves the highest audio quality I am able to provide, and Skype will ensure that."
I will be recording the interview from my side so that you don't have to worry about anything.