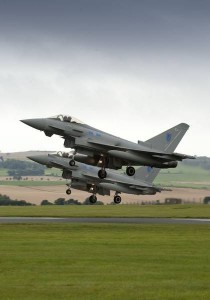 The No. 6 Squadron based at RAF Leuchars in Fife, Scotland replaced the Tornado F3 with Eurofighter Typhoon which was celebrating its operation at its 11th Air Force Base. The Squadron will hold the key to Britain's Northern air policing Quick Reaction Alert(QRA) force, replacing the Tornado F3 of 111 Squadron.
There was an iconic airshow by Eurofighter Typhoon and Tornado F3 which comprised of a Spitfire in front of thousand of spectators. There was a symbolic value to this whole event as it highlighted the achievements of the Squadrons in Battle of Britain and other past historical events.
The new Typhoon Squadron will take over the QRA duties along with 2 more planned squadrons at the Leuchars Base by March 2011 .The No. 6 Squadron will  spend the next few months training and reaching combat readiness in preparation for the handover of responsibilities.
"A warm welcome as No. 6 Squadron joins the Eurofighter community. The Typhoon will serve the Royal Air Force extremely well and has already demonstrated its capabilities both in the home countries and overseas. The aircraft  provides for the UK as well as NATO a true coalition fighter, bringing critical air supremacy and multi role capabilities for the coming decades"  Enzo Casolini, Eurofighter CEO .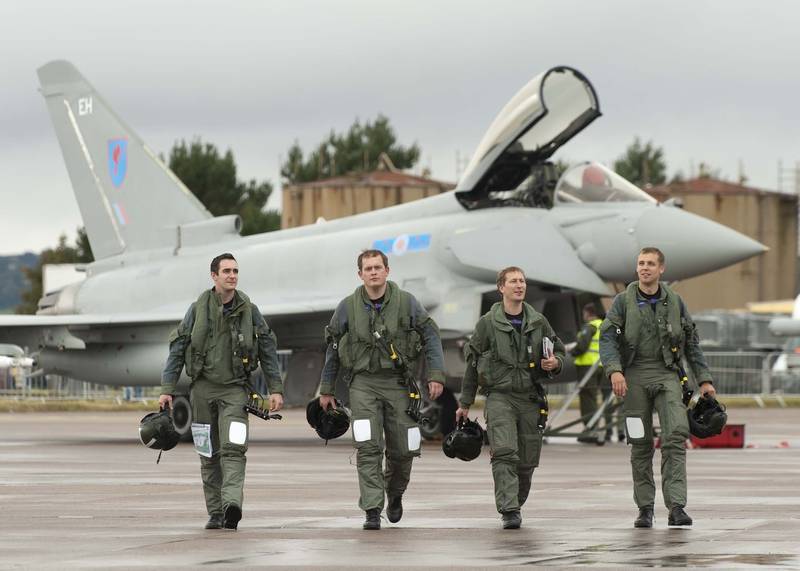 Airborne ISR & C2 Battle Management
If you like what you have read, you would love the Airborne ISR & C2 Battle Management 2015 conference taking place in London, United Kingdom on the 10-12 March 2015. Get a chance to win
FREE
tickets to the conference, just fill in your details below and click "Get Started!"
We respect your privacy. You can unsubscribe at any time.